How One Social Entrepreneur Saved 100,000 Lives

How One Social Entrepreneur Saved 100,000 Lives
The following article originally appeared in Forbes on October 17, 2014:
Jenny Bowen wouldn't call herself a social entrepreneur or a growth hacker. She'd be unlikely to label her organization a social venture. Yet in 2007, Bowen was awarded the American Chamber of Commerce's Women of Influence Entrepreneur of the Year Award in Hong Kong and in 2008, she received the Skoll Award for Social Entrepreneurship.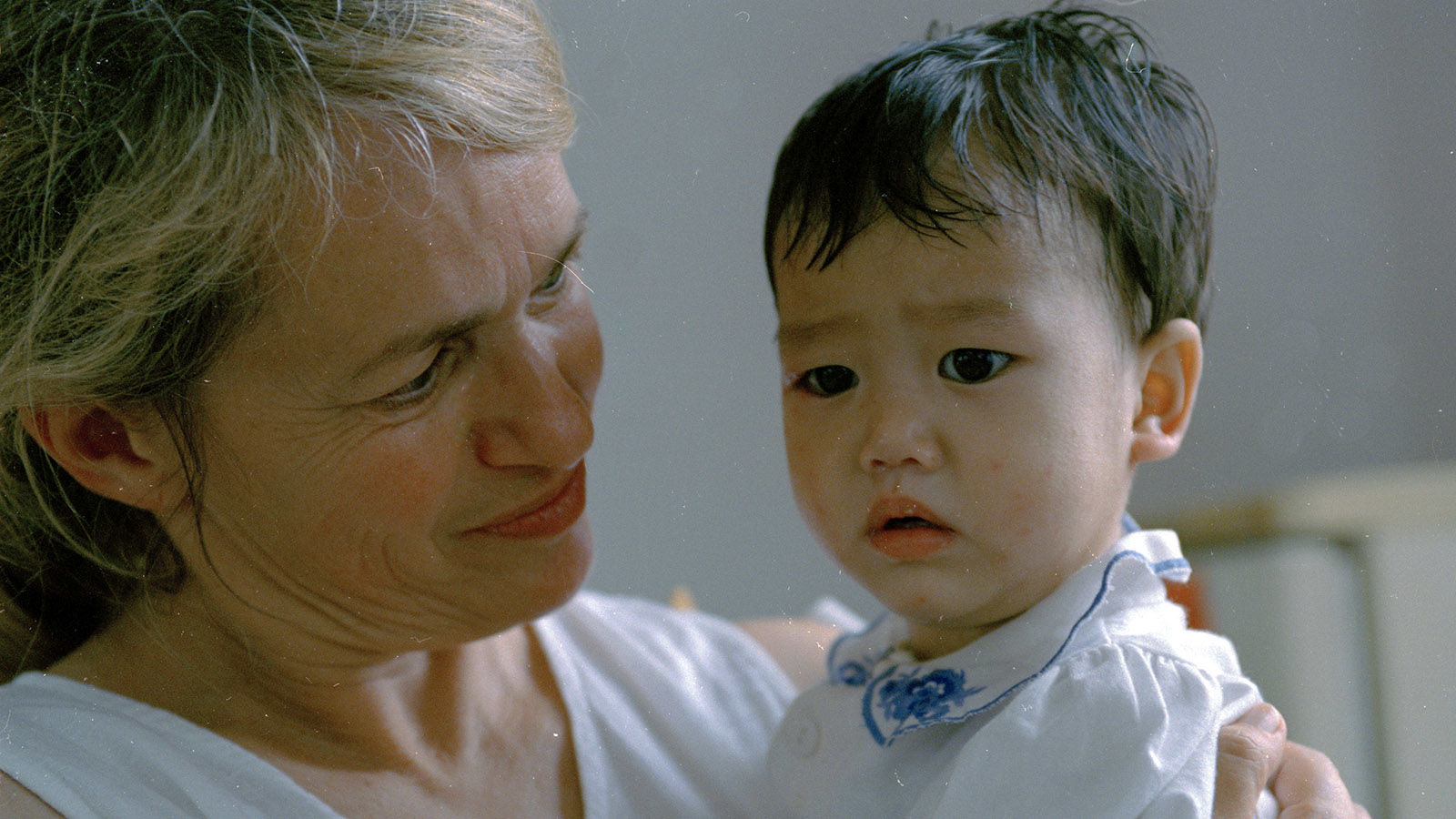 She is the founder of Half the Sky, which provides services to orphaned children and orphanages in China. Half the Sky is one of only 20 foreign NGOs officially recognized by the Chinese government. Bowen recently published the book Wish You Happy Forever: What China's Orphans Taught Me About Moving Mountains, detailing her experiences over the past 18 years. But Bowen would tell you that she is simply a normal person who saw a need and did something about it. What she did has saved the lives of more than 100,000 children in China. And she's not done yet.
Jenny Bowen's Personal Rescue Mission
In 1996, Jenny Bowen and her husband Richard were empty-nesters with busy careers as filmmakers in Southern California. One day, they saw a newspaper article covering a Human Rights Watch report, Death by Default: The Policy of Fatal Neglect in China's State-Run Orphanages. There was a photo of a tiny girl, described by Bowen in her book as "the shadow of a child–eyes crusted over, cheeks sunken and dark. Her body, all bones." Bowen's husband asked, "What can we do?" They thought of sending money, but felt it would be futile. Who would they send it to? How would it get to the children? "We could bring one home," Bowen's husband said.
Eighteen months later, Bowen and her husband adopted an almost two-year-old girl from China. The daughter they adopted was not well. She had open sores on her cheeks. She was malnourished, her body host to six kinds of parasites. She was emotionally traumatized. Bowen says their daughter "never seemed truly present." Her eyes were empty. She could not speak in any language. "It seemed like our baby had never known love," Bowen says. And it's probable she hadn't.
Heartbreaking Statistics
When we see a baby, we smile at her, talk to her, and we assume that babies around the world receive the same loving care. But in China's orphanages, known in China as "social welfare institutes," many children were tied to cribs or chairs to keep them immobile. They often had no toys or mental stimulation. The adults were overworked and untrained, and in many cases had no emotional interaction with the children. What Bowen's daughter and other Chinese orphans were missing, both physically and emotionally, was not just heartbreaking, but life-threatening.
We all need to love and be loved. When a baby is deprived of a loving human touch, essential growth hormones are not stimulated. This can lead to underdeveloped brains, fragile bodies, impaired social skills, and weaker immune systems. The children also tend to be less determined throughout their lives and can face more severe problems over time.
In 1991, the Chinese government had issued official figures putting the mortality rate in state-run orphanages at 77.6%. However, Human Rights Watch estimated the real figures to be closer to 90%, meaning around only 10% of the children who went into orphanages in China would ever come out alive. It is no exaggeration to refer to what the Bowens and other adoptive parents of Chinese children did during that era as a rescue mission.
Making a Difference in More Children's Lives
One year later, despite the physical and emotional scars their little girl bore, the Bowens were amazed at the progress their daughter had made. On a sunny afternoon they watched as she played, laughed, and talked with a group of friends in their backyard. As a result of reading that newspaper article, Bowen and her husband had acted, and they made a remarkable difference in one child's life. Then the bug that afflicts all entrepreneurs kicked in. As Bowen and her husband watched their daughter playing and spoke about what they had done for her, Bowen asked "Why can't we do that for the ones we can't bring home?"
The Formation of Half the Sky
"I felt absolutely compelled to act," Bowen writes. "I saw a solution, plain and simple. I couldn't ignore it." In 1998, Bowen started work on what would become Half the Sky, a foundation that improves the circumstances of children in Chinese orphanages by training the adults who care for them. The programs and trainings are based on the Reggio Emilia approach and also incorporate the mandate of the Chinese government that all children learn about the arts, sciences, language, social development, and health. Much of it is simply providing caring interaction, so necessary for young, developing minds. "A young child's experiences dictate how her brain is wired," says Bowen. "Each kiss, story, and smile promotes the development of brain cells. Holding and stroking an infant stimulates the brain to release growth hormones. A child who lacks connection with a caring adult will often fail to thrive." Amongst other things, Half the Sky teaches caregivers to hold children, talk to them, play with them, and give them the caring attention that can literally mean the difference between life and death.
"All the children who are held and loved will know how to love others…. Spread these virtues in the world. Nothing more need be done." — Meng Zi, circa 300 B.C.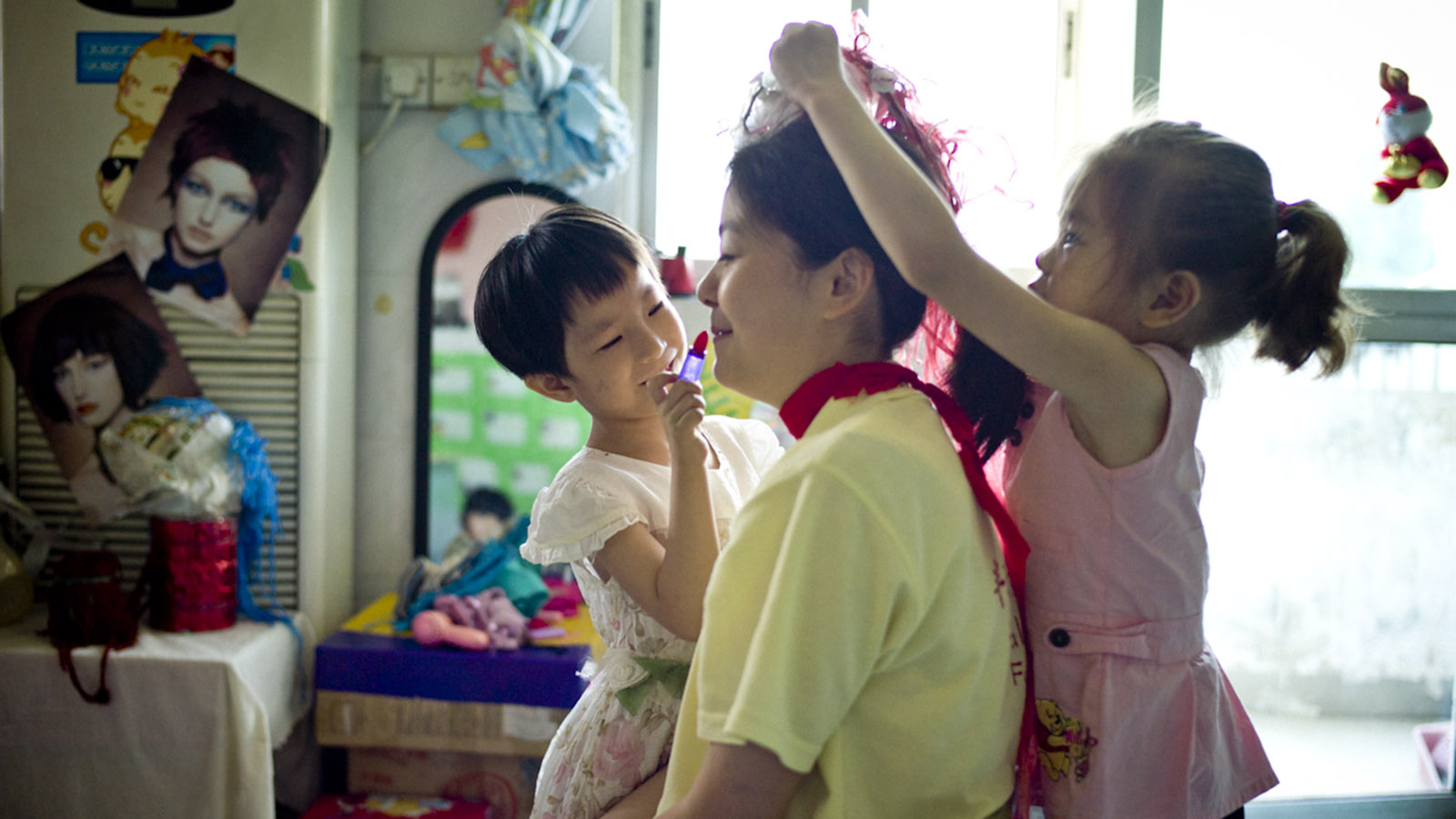 It's hard to imagine anyone standing in the way of such an organization, but effecting change was not easy. In 1998, the Chinese government still felt the sting of the Human Rights Watch report and the accompanying negative publicity. As a result, all orphanages had been closed to Westerners. Bowen was an American with virtually no knowledge of China, its language, or how to navigate the Chinese government bureaucracy. She faced obstacles and challenges that would have made most give up. But Bowen didn't. Like the "great CEOs" Ben Horowitz refers to in his book The Hard Thing About Hard Things: Building a Business When There Are No Easy Answers, Bowen simply didn't quit.
Bowen's efforts are paying off. There are 53 Half the Sky centers in China. Half the Sky has spawned a local sister program, the Chunhui Bo'Ai Children's Foundation. Twelve thousand caregivers have been trained, and over 100,000 children's lives have been directly impacted. As a result of her efforts, Bowen has earned the trust, respect, and support of the Chinese government. She has been invited by the Chinese government to become its national partner with the goal of spreading Half the Sky's approach to every child welfare worker in China.
Ordinary People Can Do Extraordinary Things
I had the privilege of meeting Bowen in Hong Kong in May 2014. In person, she is humble and unassuming. She could be the grandmother who lives next door to you. Bowen doesn't see herself as someone who has special abilities or particularly suited for the job she took on. And that's part of the message she hopes to spread–that normal people can do extraordinary things.
We cannot know the full impact of Bowen's work, although we know it is large. But there are still one million orphaned children in China that Half the Sky and its sister organization have not yet reached, and that's why Bowen continues to press forward. Seventeen years after the idea for Half the Sky was born, Bowen is still saying today what she said then, "I know what I'm going to do with the rest of my life." What are you going to do with the rest of yours?
Source: http://www.forbes.com/sites/joshsteimle/2014/10/17/how-one-social-entrepreneur-saved-100000-lives/#5740c2a3575d
https://onesky.org/wp-content/uploads/2014/10/sForbes.jpg
900
1600
Jenny Bowen
https://onesky.org/wp-content/uploads/2023/01/25th-logo-6.png
Jenny Bowen
2014-10-17 19:17:00
2018-05-11 04:12:56
How One Social Entrepreneur Saved 100,000 Lives