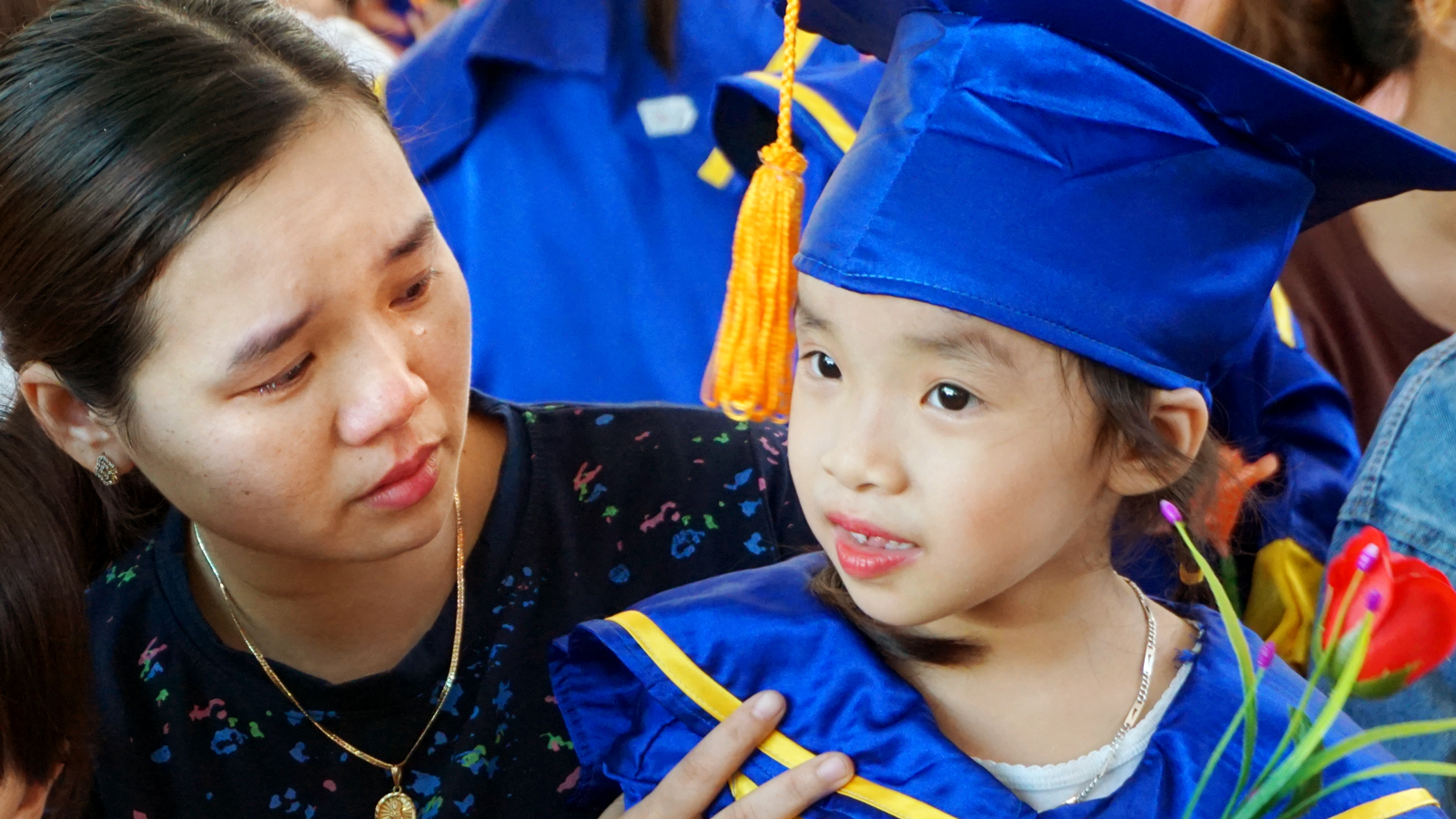 GRADUATION GALLERY: "I'm sad she's leaving but I'm not worried."
They are the children of local factory workers. Now they've graduated from a groundbreaking preschool with every chance to shine at primary school.
This week, OneSky's Early Learning Centre (ELC) in Da Nang, Vietnam hosted a graduation ceremony for 42 six-year-olds who are set to leave their amazing preschool.
The ELC was set up in 2017 specifically to help the children of rural migrants who have come to Da Nang to work in the surrounding factory zone. Without the ELC, hard-working parents would have had to settle for ill-equipped local care during vital years of their children's development.
That could have meant that the children would move on to primary school without the skills or confidence they need to thrive.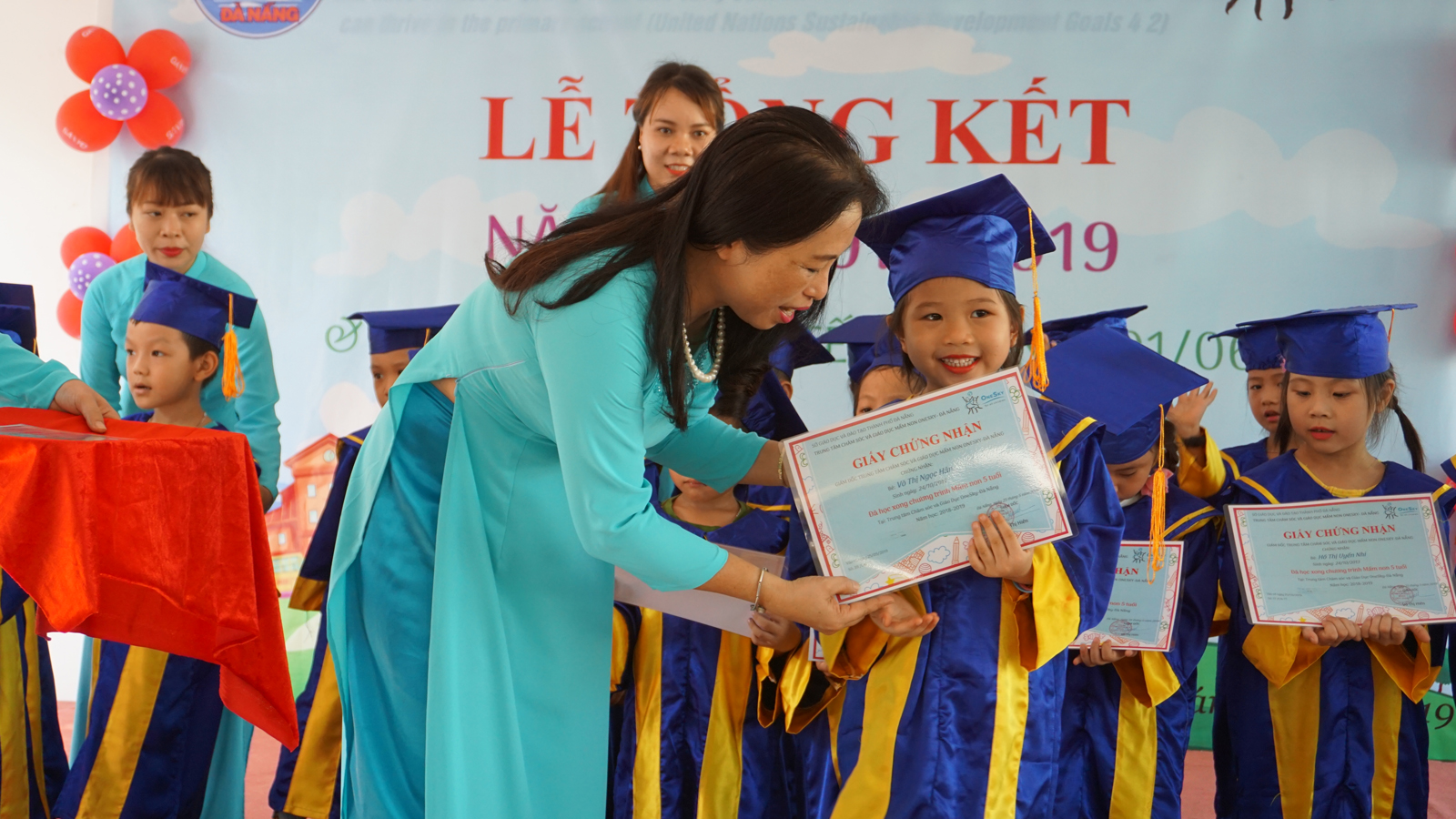 While graduation day was bittersweet for the parents of these children, they knew they had a bright future ahead.
One Mom, named Thi, couldn't hold back tears when she was presented with a flower by her daughter Trang as part of the ceremony.
"Trang was one of the first children who attended the ELC," said Thi. "She has changed so much, She's more confident, more grown up and more responsible.
"I'm sad that she's leaving OneSky ELC, but I'm not worried. OneSky has prepared her for the first steps, now I'm excited for what the future holds for her."
Vo Thi Hien, Vietnam Program Director, told graduates: "The ELC, teachers and parents are very proud of you all. We have become a family, and will still be your big family after you graduate. The ELC will welcome you back for a visit any time."
The center is a pilot program in co-operation with Vietnam's government. It also provides training for local home-based caregivers, and, as part of its Family Skills program, runs parenting workshops.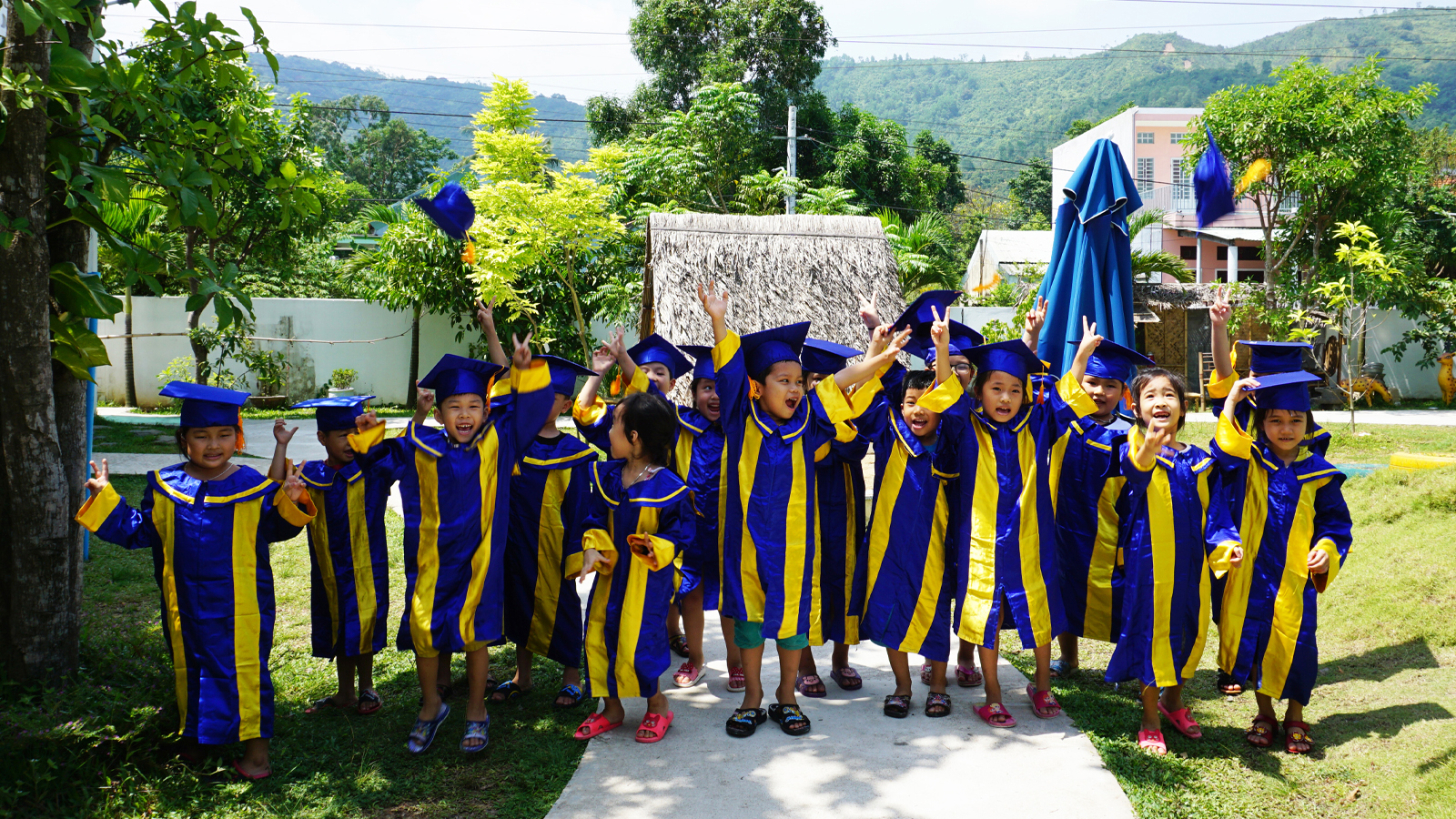 https://onesky.org/wp-content/uploads/2019/06/cryingimageedit.jpg
900
1600
Steve Jackson
https://onesky.org/wp-content/uploads/2023/01/25th-logo-6.png
Steve Jackson
2019-06-05 05:55:43
2019-06-26 18:27:18
GRADUATION GALLERY: "I'm sad she's leaving but I'm not worried."