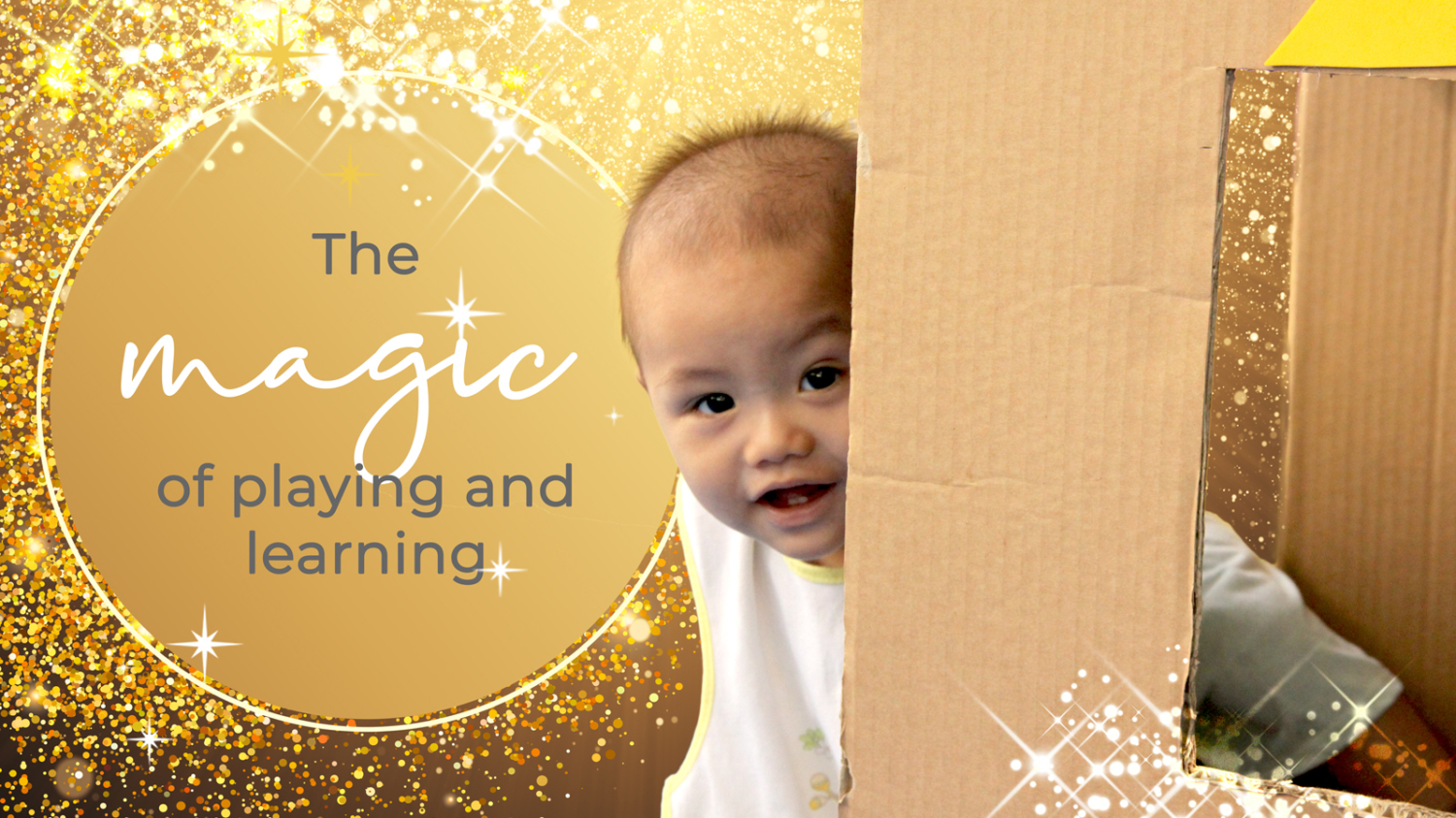 From a shy baby to a confident little boy, Bao's light shines bright   
When we first met 8-month-old Bao in Vietnam, he was shy and withdrawn, already suffering the effects of spending long crib-bound days at a home-based child care center. His single mother, Thao, was working long shifts in a Da Nang factory to support the two of them, as well as her partially-paralyzed 85-year-old father, and couldn't afford the safe and nurturing care she so desperately wanted for her young son. The kind of care he needed to thrive.
Fortunately, a co-worker told Bao's mother about the OneSky Early Learning Center (ELC). She was thrilled when her son was accepted and within a few weeks of receiving simple, nurturing care under the attentive eyes of OneSky-trained caregivers, Bao's activity level increased and his personality began to emerge.
Bao's first nanny, Thinh, remembers his early days when he came to the ELC at just 8 months old.  "He was the youngest and smallest baby and scared of meeting anyone new. He cried a lot for the first few days but soon he started to smile and laugh."
With his caregivers always by his side, a new world full of opportunities to grow and learn opened up, accelerating Bao's physical and emotional development.  He discovered that it was safe to cry when he was frustrated or get angry when he tripped up and that it was alright not to succeed the first time.
As Bao grew, so too did his confidence. From taking his first steps in the ELC garden, he was soon running, jumping, and laughing with his friends.  His delight in learning and joy in playing brought a very special kind of everyday magic – a young child exploring his potential.
Donate today and your support will be doubled!
Very soon, Bao was thriving and his mother was so happy. Life had not been easy for Bao's mom. She came to Da Nang to seek work at age 20, soon met Bao's father, and became pregnant. On realizing that her new husband was an alcoholic, she left him before Bao was born.
Caring for her ill 85-year-old father, and her newborn, while working full-time was a  struggle. Daycare costs alone consumed half of her US$135 monthly salary. Fortunately, Bao was offered a place at the ELC as a young baby. And, while his mother often feels guilty that Bao still spends more time at the ELC than he does at home, she knows the care he is receiving has changed her son's life.
"Bao has become a confident, kind, happy young boy thanks to the love and care of his teachers. He is gentle with his friends, kind to everyone, and especially shows his love towards me," she said.

Over the years Bao's inquisitive nature has blossomed and his love of learning letters and numbers has grown. Today, he is nearing graduation from the ELC, as a happy, bright, and confident 5-year-old, ready to start public school with dreams of becoming a policeman or a fireman.
Taking the stage during the opening ceremony of the new school year this September, Bao's teachers expressed their pride in the little boy they have cared for five years: "We know he will go out into the world with the full potential to shine."
And his mother could not be more thankful for the love and care Bao has received. "I can't thank OneSky enough for everything you've done for us. Without the support of the wonderful community that you've built, I really don't know how I could have overcome the toughest years of my life or what would have become of my son."
Fortunately, Bao is not alone. The love and nurturing care he receives from OneSky-trained caregivers at our Early Learning Center benefits more than 250 children each day. Thanks to the generous support of our donors, over the past five years, the ELC has provided 628 children of low-income factory workers with the kind of care they need to thrive.
This giving season, please help us create more everyday magic for these vulnerable children like Bao. 
Donate today and your support will be doubled!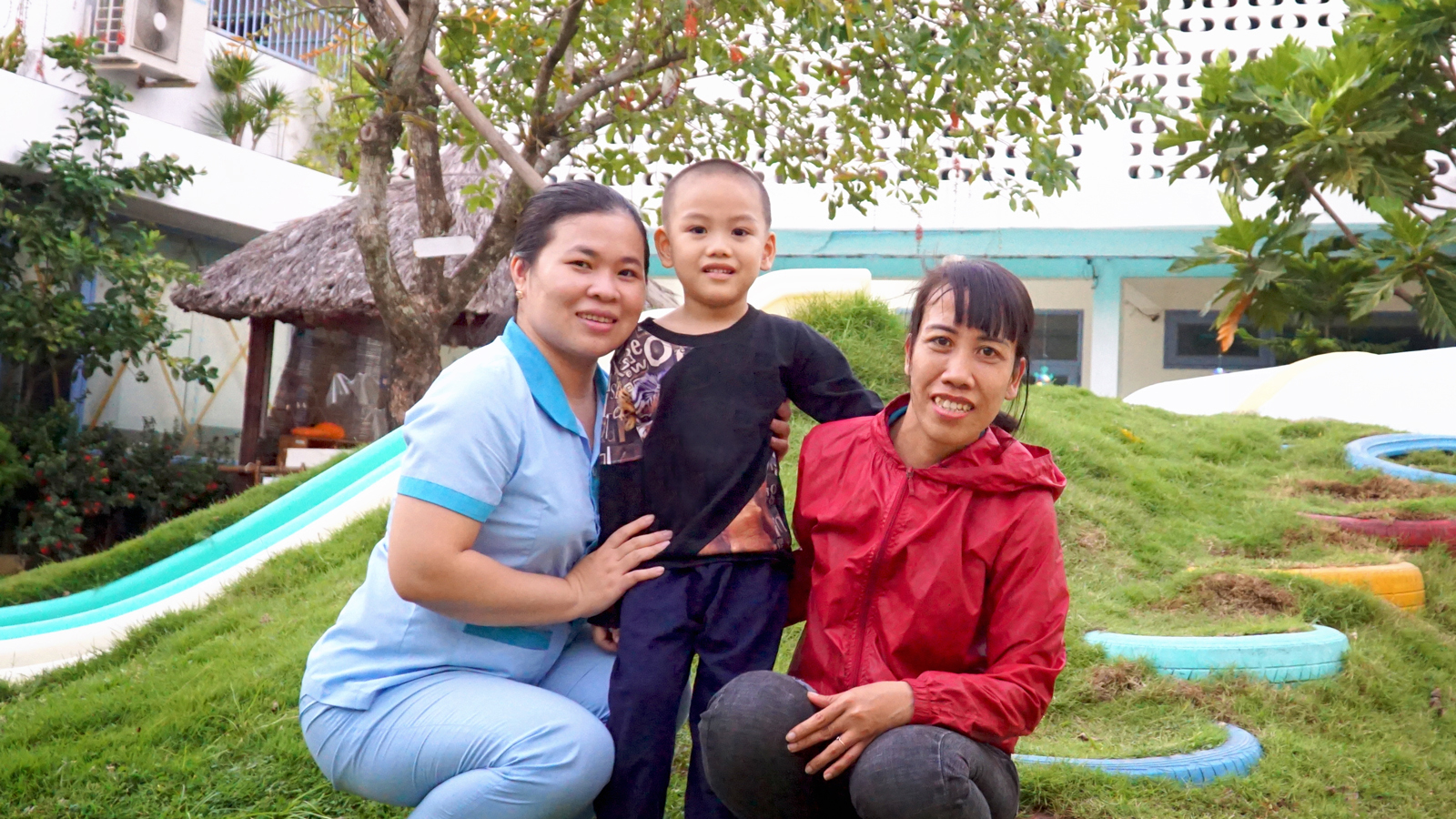 https://onesky.org/wp-content/uploads/2022/12/Bao_Magic.jpg
922
1600
Debbie Cohen
https://onesky.org/wp-content/uploads/2023/01/25th-logo-6.png
Debbie Cohen
2022-12-14 15:45:48
2023-04-19 12:02:37
From a shy baby to a confident little boy, Bao's light shines bright