I'm writing to you with an urgent request.
Will you help OneSky get through this unprecedented year?
As OneSky's new CEO, I knew I had big shoes to fill and that this first year would be a true test of my leadership. Following a founder as visionary as Jenny Bowen was never going to be easy and I've been so very grateful for Jenny's guidance along the way. I've also appreciated her reminders that this organization has weathered many storms over the past two decades. From earthquakes to SARS, we've remained true to our mission and been there for the children through thick and thin, because of generous supporters like you.
But even Jenny agrees there has never been a storm quite as perfect as the one we find ourselves in now. A global pandemic, coupled with lockdowns and an extreme economic crisis in many countries, has created a desperate situation for the children we serve.
Meanwhile, our fundraising is down significantly. Some of our supporters are feeling the economic pinch of these past 18 months, some are redirecting their gifts to combat COVID-19.
But the children still need us. Desperately.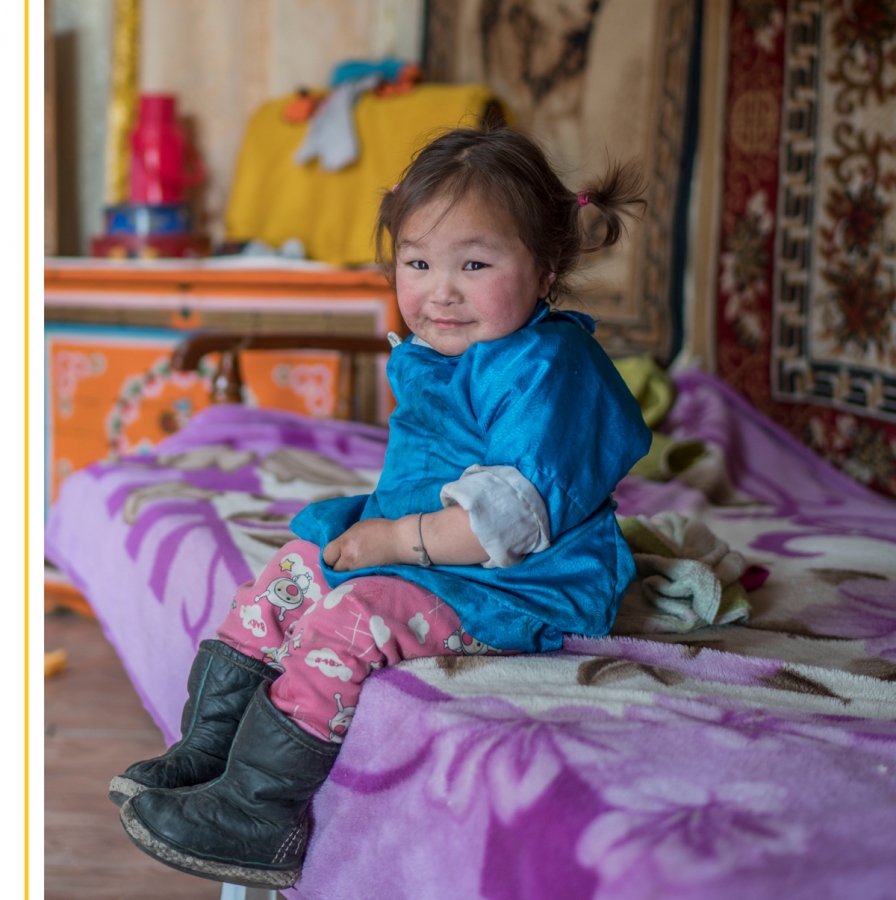 Children like Erhi*, who lives in Mongolia, just over the border from where our programs began in China. Erhi lives in a yurt with her mother and five siblings in one of many "ger" districts. These yurt communities have no running water, electricity, or paved roads. For the past eight months, while the whole country has been under lockdown, Erhi, like all children in her community, lives her life contained within the round wall of her family's yurt.
Last year, OneSky established a Family Center in Erhi's community. A place where children learn through play, parents learn family skills and everyone benefits from community-building events. Sadly, our small team in Mongolia had to close our Family Center, just months after it opened, due to COVID restrictions. But we're still supporting Erhi through weekly phone calls with her mother and video demonstrations of learning activities and games to keep Erhi's budding young brain growing and thriving, despite the confines of her surroundings.
In addition to revising our programs to be offered virtually over the past year and a half, we've stretched our budget to provide for the basic needs of the children. We've delivered food packages to families in Mongolia and sent data cards so they can get online through their phones to access learning activities. We've purchased PPE for orphanages in China and, in Vietnam, our staff collected supplies to share with struggling families, including some of our teachers who are having a hard time amid a major COVID resurgence in that country.
The fact is this is a very tough year for OneSky. Some of our staff have been hospitalized with COVID. Others have had to take extended breaks from work to care for their own families through the pandemic. It's been hard to sustain our programs but we have kept going. We haven't relented because we made a promise to the children. And because we have an incredibly dedicated team, wonderful supporters like you, and a board that believes deeply in our vision of a world where all children, regardless of their circumstances, receive quality early care.