Changbao is a three years old boy from Shangluo Children's welfare institution in Henan province.
His medical conditions included bladder exstrophy and genital deformity. He was admitted to the China Care Home in September this year. The institution staff also brought Changbao's reports which described his characteristics, abilities and habits in order to help CCH nannies quickly get to know him.
Changbao is an intelligent and outgoing child. Though he was not familiar with the environment, he didn't cry or turn down his new nanny. He listened to what he was told and could respond in words. On the first day, the preschool teacher invited him to join the class and he agreed. In the classroom, he met other preschool children. He stood up and introduced himself to others, "My name is Zhong Changbao". Later, the children sang songs and play games. They soon got acquainted with each other. Changbao smiled happily when the teacher took a picture of him.
On the next day, Changbao was sent to hospital for pre-surgery check and the doctor found he used to have surgery for his bladder in the past. But it recurred and needed another surgery to fix it. Changbao was therefore hospitalized for the surgery. The surgery was done in late September and he was discharged from hospital till the middle of October. According to the doctor's advice, Changbao needed to lie on bed for 2 months until the wound healed. In addition, he would use urinary catheter in these 2 months.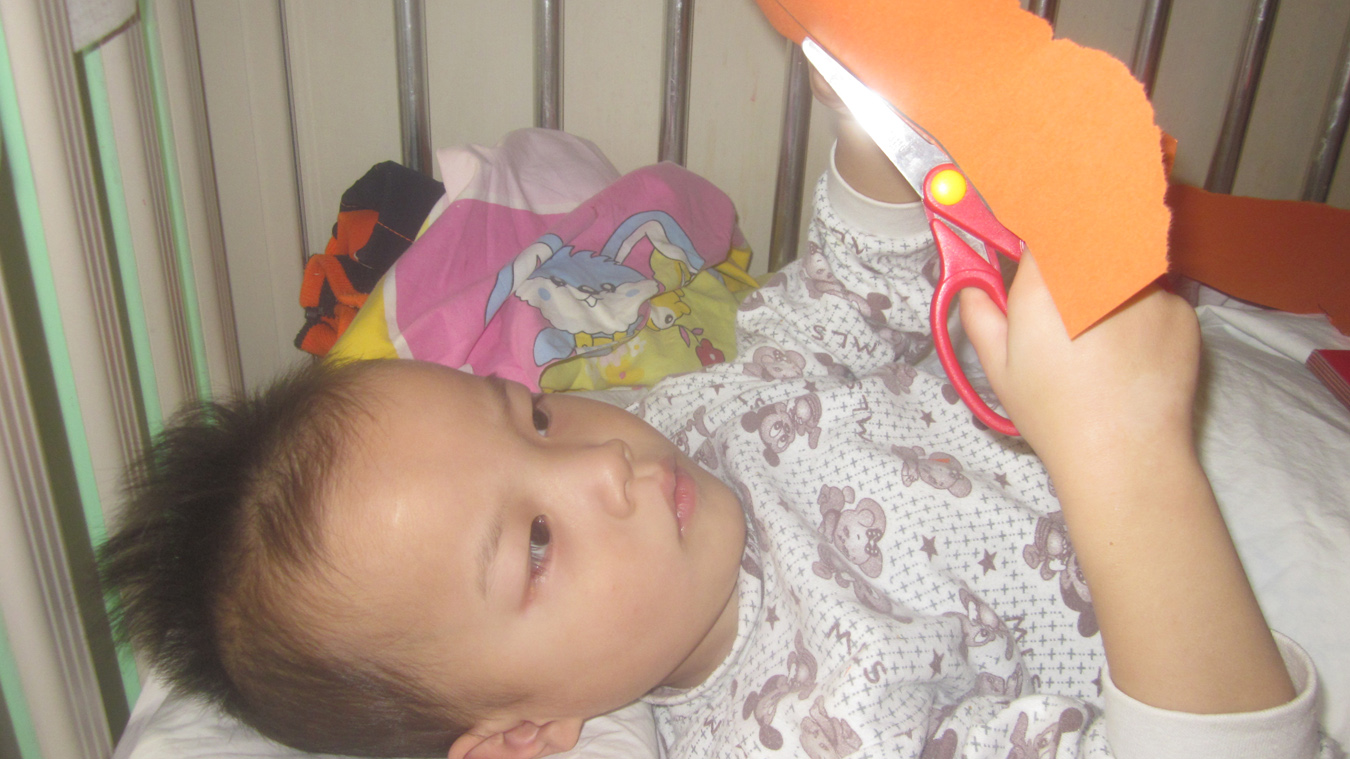 Changbao was placed in a foster family at the China Care Home. He lay on bed and watched other children running and playing around. In order not to make him feel lonely, his foster mom spent time talking with him and often reminded him to drink water. The teacher also went to see him. She asked Changbao whether he remembered her and other children. Changbao nodded and said, "Yes". The teacher said, "I'll take other children here tomorrow, ok?" Changbao cheered up and said, "Ok!" Since then, the teacher went to his room every day with one or two preschool children to interact with Changbao. Once they entered the room, Changbao shouted happily, "Teacher!" He also named other children. He lay on bed, played with jigsaw puzzles, toy bricks, watched videos, folded paper, and sang songs loudly. He was always happy to pose for the camera and would like to check the picture in the camera's screen after it was taken. He giggled as he saw his own picture and touched it. When the teacher was about to leave, Changbao said "bye bye" politely.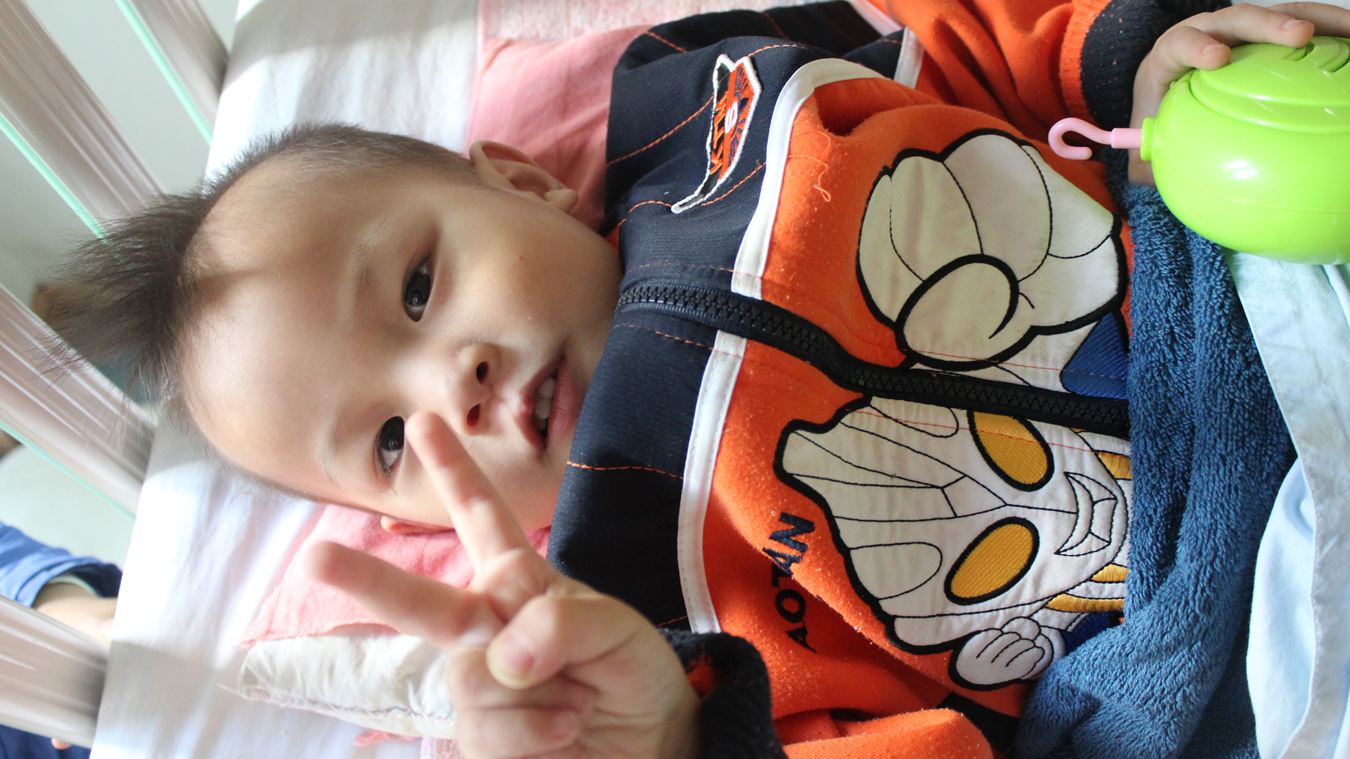 Changbao likes to play with cards with animals' pictures on them. There is also a nursery rhyme on the card. Changbao often asks his foster mom to teach him to sing it. After he is taught for several times, he can sing it by himself.
In the middle of December, Changbao will be able to get off bed and have activities on the ground. He is really looking forward to it. It's also a good news for people who care about him. Wish this little boy live a happy and normal life.
https://onesky.org/wp-content/uploads/2018/01/Changbao-1-1.jpg
759
1350
Maya Bowen
https://onesky.org/wp-content/uploads/2023/01/25th-logo-6.png
Maya Bowen
2012-11-05 13:43:00
2018-05-10 04:22:26
Changbao