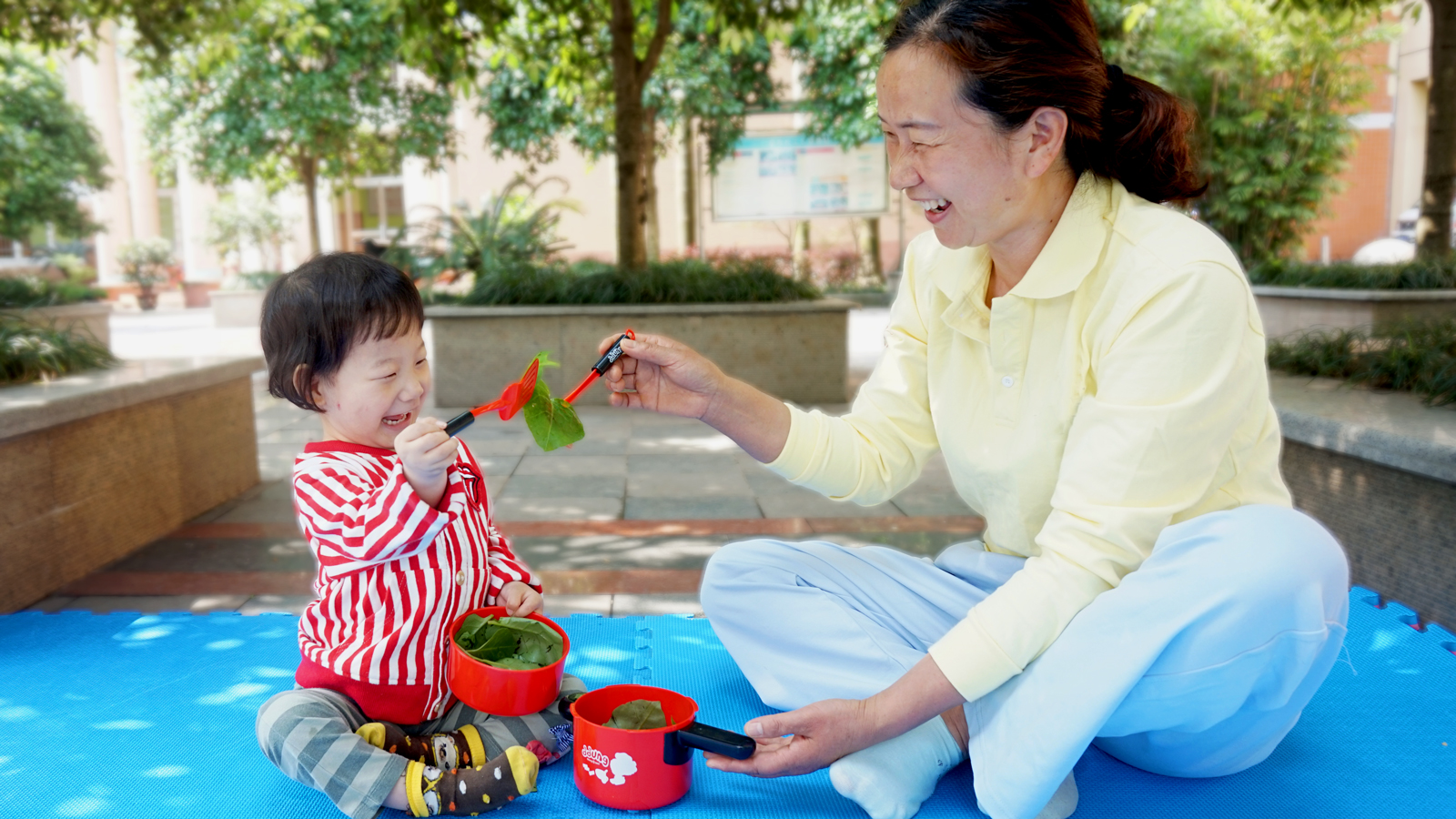 Caring for the Children for 20 years – What Keeps Nanny Mo on the Job?
Her real name is Mo Lihua, but to the many children she has cared for she will always be "Nanny Mo." One of OneSky's longest-serving nannies, this year Mo celebrates 20 years working at the same children's welfare institute in southwest China where she began her career.
Mo first learned about OneSky in 2002 when a friend told her about a role caring for orphaned children at an institution close to her home. Mo applied and was thrilled to be offered the job as a nanny working alongside OneSky-trained caregivers in our Infant Nurture Program.
Unbeknownst to her, this new job which she had taken at age 34, initially out of financial need, would change the trajectory of her life and the fate of many young children.
"Caring for vulnerable children has instilled in me a sense of value and accomplishment," said Mo, who still lives in the same mountain town on the Yangtze River where she grew up.
Through her work with the institution's young children, she has developed a great sense of pride in giving back to her local community. Over the years, her hometown has expanded into a municipality and she has enjoyed watching both her community and the children grow and thrive.
Mo's OneSky training in responsive care has seen her develop a deep interest in early childhood development. Throughout her career, she has continued to expand her knowledge and skills through OneSky's digital learning platform 1BigFamily. Today, thousands of OneSky-trained caregivers across China share their experience and learnings online each day, ensuring the children receive the highest levels of care.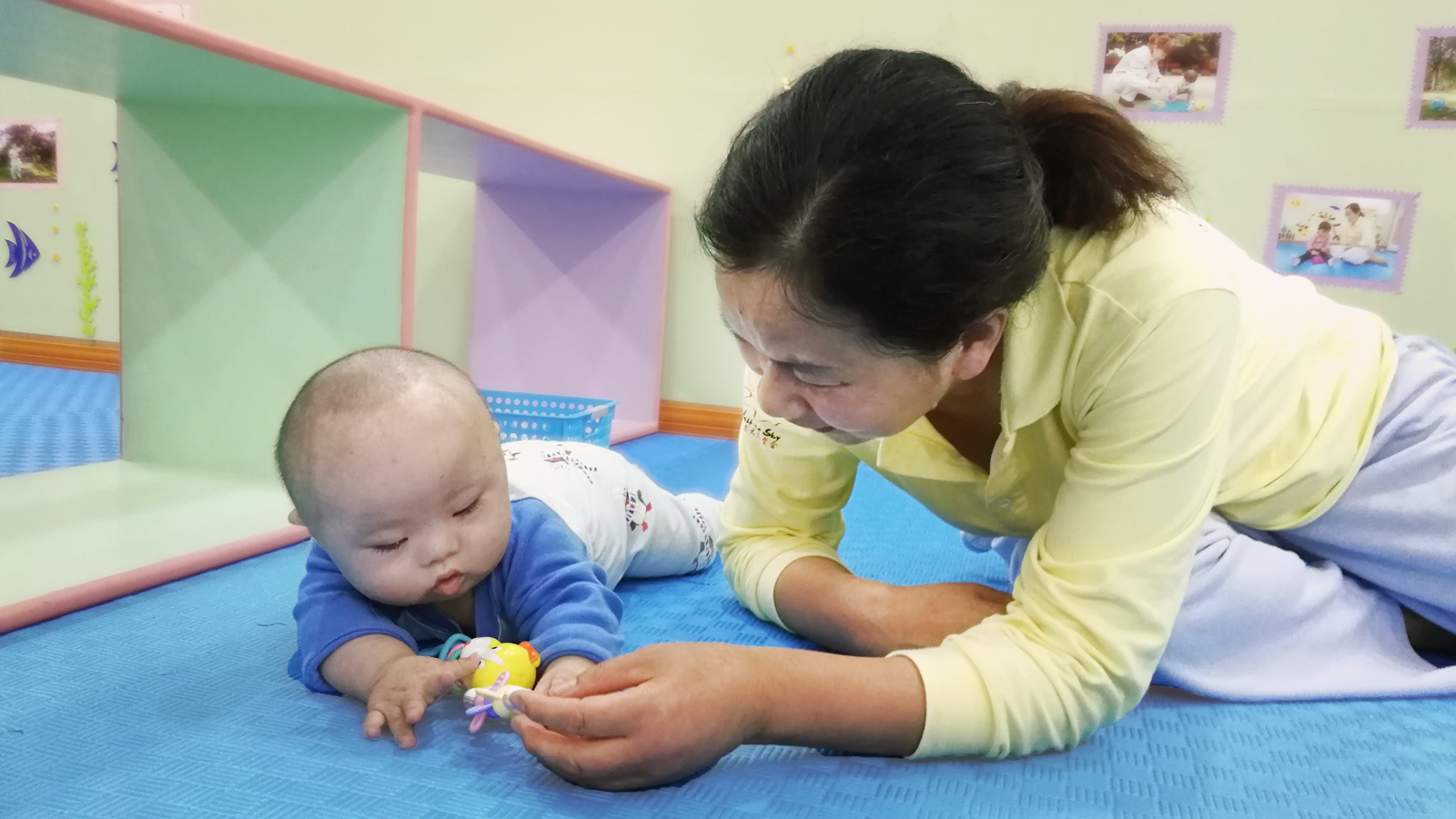 "The children benefit from OneSky training because we learn how to help them establish stable emotional attachments, so they feel loved, a sense of security and belonging. That gives them the confidence to explore their surroundings, develop emotionally and ensure that they can better integrate into society as they grow older," she said.
Mo smiles affectionately when talking about all the orphaned children, 56 in all, she has cared for as a nanny during her 20 years with OneSky. Although she has said goodbye to 45 children following their adoptions, Mo has always been happy for the children to have found forever homes.
"Nothing makes me feel more blessed than seeing the children growing up healthy and happy, and finally entering loving adoptive families," she said.
Over the years, Mo has stayed true to her original aspiration of giving orphaned children love and being a constant presence in their young lives. As a result of OneSky's training, she has used many science-based parenting skills in her daily work and gained an understanding of inclusive education for children with special needs.
Children like little Shanshan, one of the lucky ones to have had Mo as a nanny. Mo recalled her early challenges in caring for Shanshan, especially following the little girl's surgery for an anorectal malformation, a congenital defect.
While helping Shanshan, who was in a great deal of pain after the procedure, Mo would tell her, soothingly: "Don't be afraid, Shanshan. Hang in there and be brave. Mama is by your side!"
Mo cared for Shanshan constantly to ensure her development goals remained on target while also supporting her medical needs. She helped her practice turning over and sitting up, while also guiding her to crawl and walk. She would often take her out to play in the open air, describing to Shanshan what she was seeing and experiencing.
Soon, with Mo's loving care, Shanshan became a healthy and joyful little girl. Thanks to the consistent care and time that Mo spent playing and interacting with her, Shanshan developed happily which helped to prepare her for adoption by a forever family, where she has continued to thrive.
Mo lovingly cared for little Tongtong too. Like Shanshan, he endured a series of painful surgeries for his everted bladder. Mo helped him through, tirelessly changing his diapers and soothing him while he healed. She would listen to music with him, sing to him, and tell him stories. Under her meticulous care, Tongtong recovered and has had a happy childhood.
Shanshan and Tongtong are just two of the many children Mo has cared for throughout her long career as a OneSky-trained nanny. Today, she serves as a role model for many early education caregivers from other welfare institutions, while continuing to study and learn.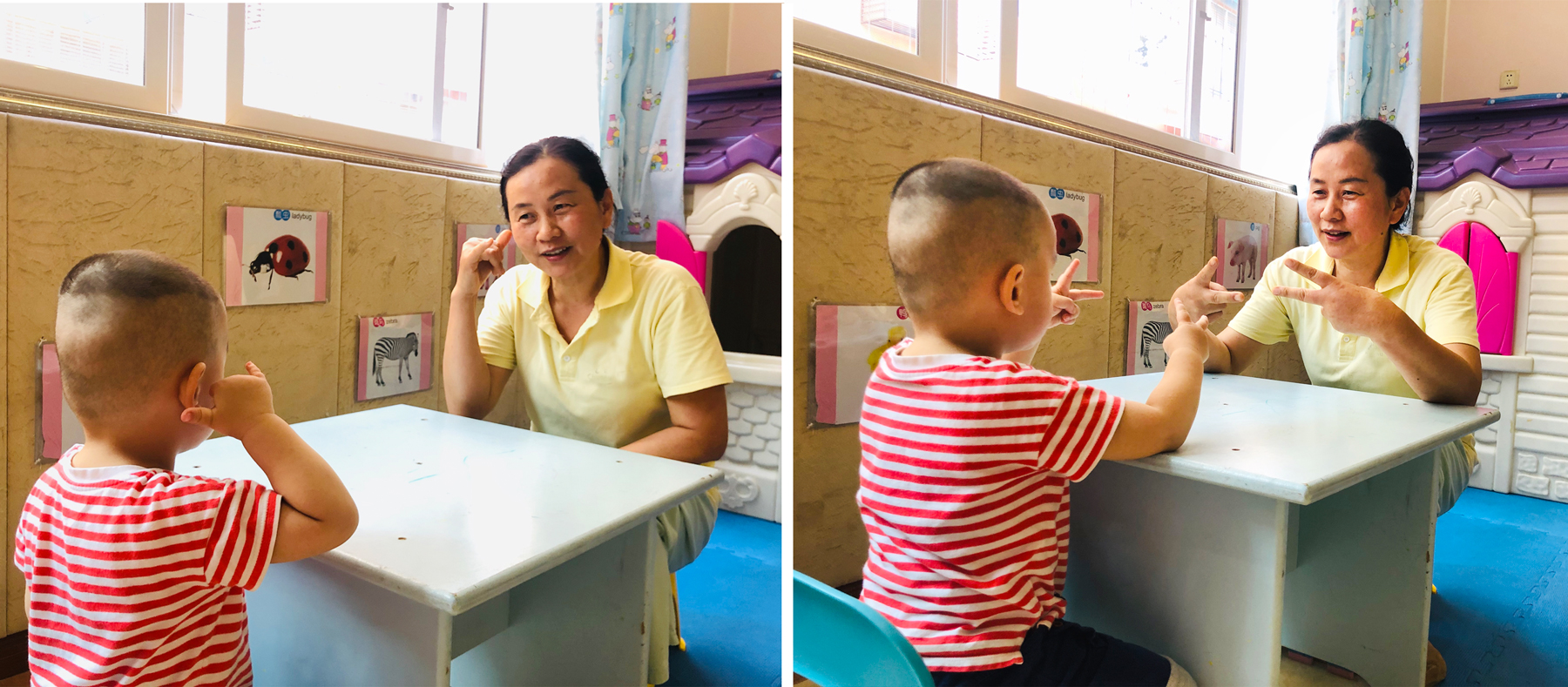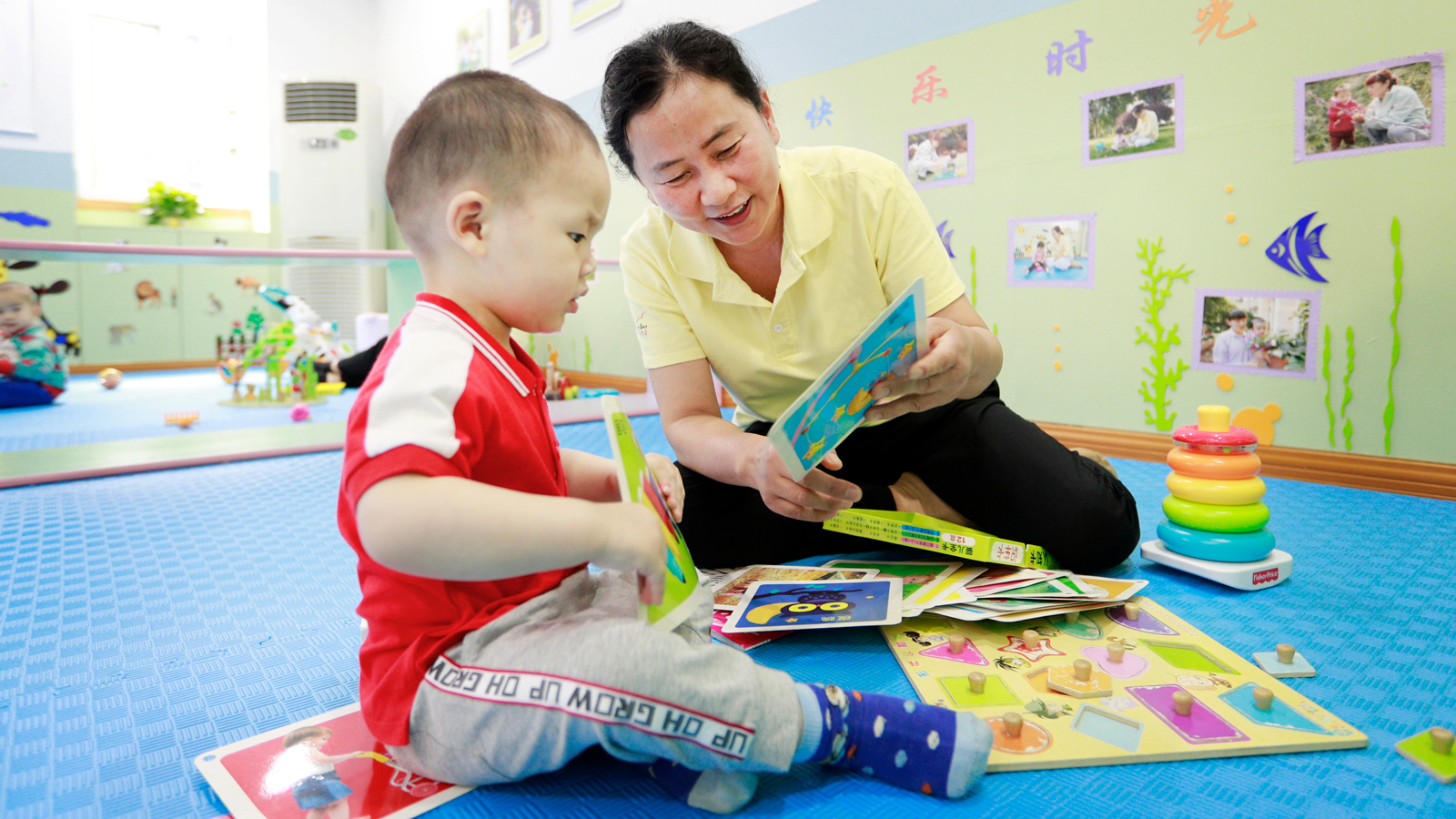 "At the start of my career, I viewed caring for vulnerable children as nursing care. But following the OneSky training, I understood it was about the child's development and emotional needs. Now, having spent so many years working with vulnerable children, I understand it is to establish a secure emotional attachment with children and the long-term impact it has on their life-long development," Mo noted.
Mo's OneSky mentor, who trains the caregivers, recalled Mo as a star trainee, and that she "would often hear laughter and joy coming from the activity room whenever Mo was interacting and playing with the children."
Mo said she never forgets any of the children she has cared for. She hopes that one day they return to visit her, so she can meet them again and "see that every one of them has a bright future."
Mo, who celebrates her 54th birthday this year, is often asked what has kept her working as a OneSky caregiver for two decades.
"It is the happiness that keeps me going," she explains.
"I feel truly grateful for my career with OneSky because it makes me so happy to see these children growing up and progressing. I'll be here as long as OneSky needs me, continuing to share my love and professional skills to care for these vulnerable young children."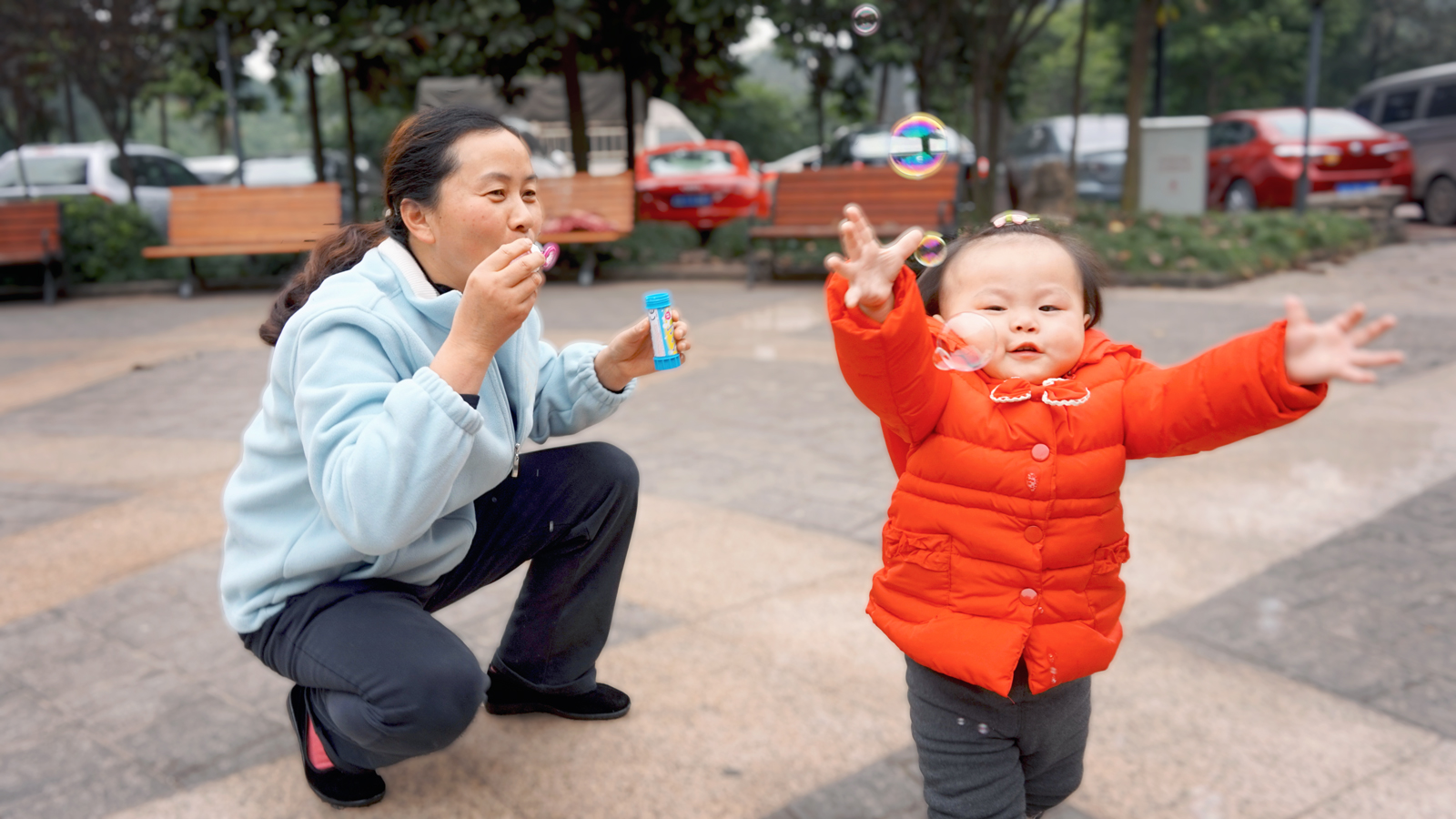 https://onesky.org/wp-content/uploads/2022/01/NannyMo_DSC02218.jpg
900
1600
Debbie Cohen
https://onesky.org/wp-content/uploads/2023/01/25th-logo-6.png
Debbie Cohen
2022-01-05 19:53:34
2022-01-17 14:51:49
Caring for the Children for 20 years – What Keeps Nanny Mo on the Job?