As the holidays approach, and another challenging year draws to a close, I'm reflecting on the importance of community.
Because if the global pandemic has taught us anything, it's that in times of crisis, community is what sustains us.
That's especially true for vulnerable young children like Xingxing.
Xingxing was left outside a welfare institution in China when he was just one day old, likely because of his serious leg deformity. Born with no tibia bone, his foot dangled limply from his leg and his prospects of crawling and eventually walking were slim. Xingxing was in desperate need of a community that would help him heal and thrive.
Fortunately, the institution Xingxing was left at had a OneSky program and soon this sweet baby boy was in the loving care of a OneSky-trained nanny named Liang. Six months later, he'd had surgery to fix his leg, and was cared for by staff at our China Care Home for medical rehabilitation before returning to the institution where he was placed in the OneSky Loving Family Program.
There his new foster mom Zeng, and foster dad Huang, showered him with love and attention in the weeks and months following his return. Xinxing's nanny Liang continued to be a source of support too, cheering him on as he grew in strength and began learning to walk during daily visits to the OneSky Infant Nurture Program.
"At first, he could only walk one or two steps. Then he could stand up and walk many steps. I was so happy for him!" his nanny Liang recalled.
Xingxing recently turned two and can now walk and play because of the community of caregivers that encircled him with love during that difficult first year of his life. And soon, Xingxing's community of care will expand even further as he joins the OneSky Preschool Program and meets his new teacher!
We know the power that a community of well-trained caregivers can have in a vulnerable young child's life.
We've seen the miracle that happens when a child feels supported by loving adults. From a newfound willingness to cuddle or communicate, to the willingness to take big risks – like learning to walk – a child who feels safe and loved has a chance to thrive, even despite any bad luck beginnings.
That's why we've spent the last two decades training caregivers and creating communities of care to support vulnerable young children across Asia.
From China, including Hong Kong SAR, to Vietnam, and Mongolia, OneSky trained nannies, foster parents, teachers, and family mentors are providing the kind of loving responsive care that's crucial to helping wounded young children thrive.
And as part of the OneSky community, your support is what makes this all possible!
This year really tested us. Our caregivers in China's orphanages opted to stay by the children's sides during COVID-19 lockdown rather than return home to their own families. And our teachers in Vietnam learned to provide virtual preschool activities to stranded factory workers' children, while in Mongolia, our family mentors distributed much-needed supplies to toddlers failing to thrive during an unprecedented winter snowstorm.
The pandemic forced us to get creative in meeting the needs of the children we serve, all while facing financial challenges brought on by the understandable fact that so many donors have shifted their focus to healthcare and COVID responses.
So now, as we near the end of the year, we need you more than ever.
Will you help us ensure that, next year, our community of care can continue to grow? The children are counting on us.
With profound gratitude,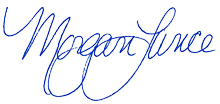 Morgan Lance
Chief Executive Officer, OneSky for all children
P.S. I know there are many worthy causes you can support and I thank you for making the care of vulnerable young children one of them. Please know your gift will have a direct impact on young lives!