OneSky believes that unlimited potential waits inside every child.
And it should be every child's birth right to have full access to loving, nurturing care and quality early education. Sadly, for many vulnerable children that right and access do not exist.
Years ago, we began our work by creating Infant Nurture Centers and Preschools for orphaned children in China. As they expanded from two government welfare institutions to 20, then more than 50, it became clear that, even though our centers were flourishing, this was not the way to reach all the children who needed help. China is just too big. And we saw that the need for what we do goes beyond China. Young children at risk are everywhere.
So, we began to shift our focus. The best of our centers became demonstration Early Learning Centers, proving that quality care at scale is entirely possible. And OneSky became first and foremost, a training organization. That remains true to this day.
We train communities and caregivers how to unlock the potential in our world's most vulnerable young children.
Our training is based on proven practices that have been validated by research and plenty of practical experience. At the core of our OneSky Approach to working with vulnerable children is responsive care. Caregivers (teachers, nannies, parents, grandparents) are trained to use responsive care to observe children. Taking their cue from the children's own needs and interests, they provide activities that are interactive and appropriate for the age and stage of development.
When responsive care is used consistently, promptly, and in ways that match  children's interests and needs, children learn to trust the adults in their lives. This trust supports exploration that promotes growth in physical, social/emotional, cognitive and language development.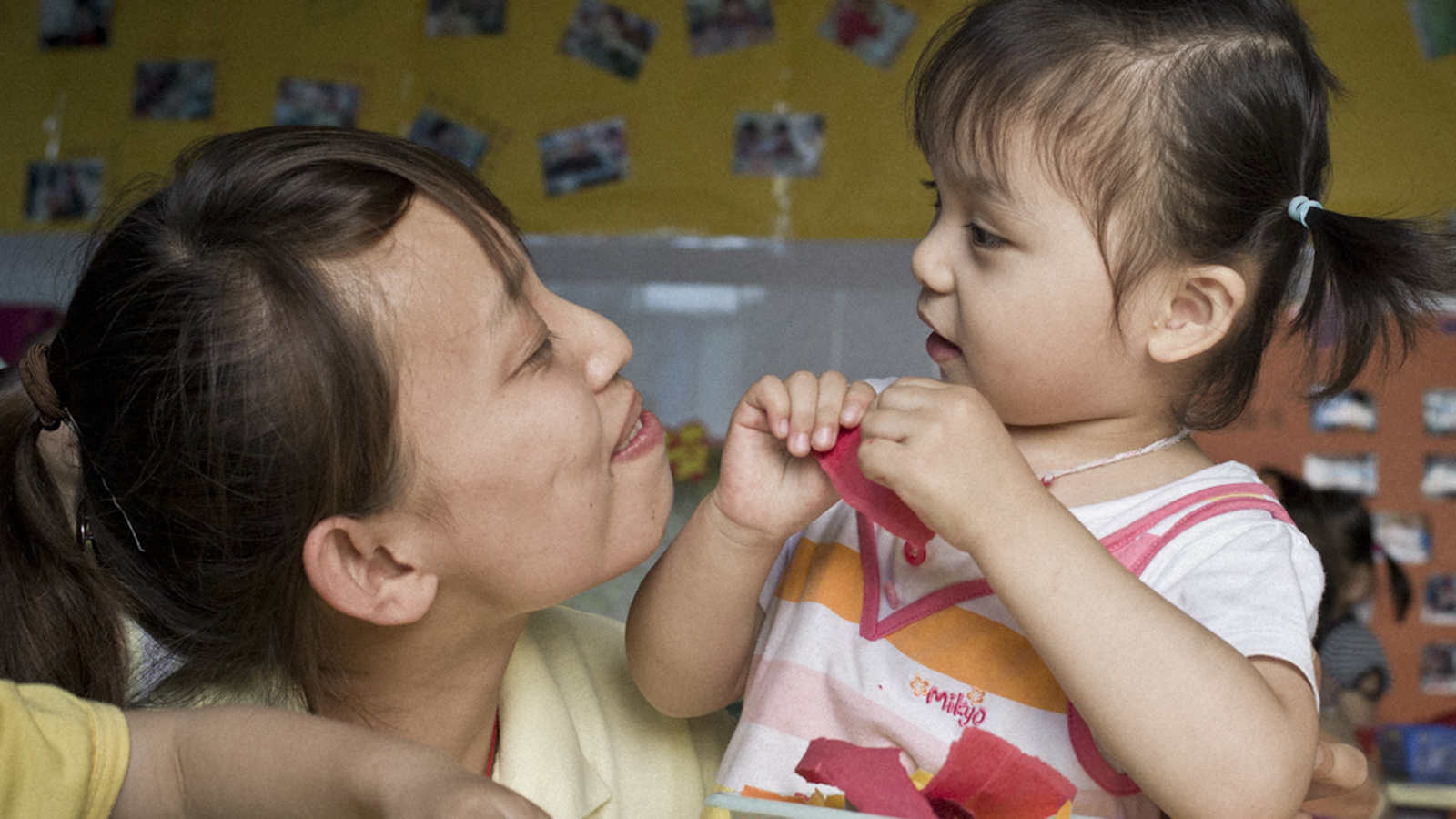 And here is something else we've found… something that perhaps we can't teach: When children who are born into adverse circumstances overcome their unlucky beginnings with the help of caring adults, something special happens. Those children seem to develop extraordinary resilience, empathy, depth of character— qualities not always so evident in children born of privilege. Qualities that, when offered in abundance, just might heal our troubled world.
The fate of our most vulnerable children will impact the future of us all. A generation of children who grow up cherished will cherish the generation that comes after. A world full of cherished children may be the true solution for these worrisome times.