Of the 7.3 billion humans among us, 2.2 billion are children.
1 billion of those children – almost half the children on earth – live in poverty.
250 million under five years old are developmentally delayed.
121 million receive no education. None.
In the poorest countries of the world, 20% of all children under five spend their days in the care of other children.
Or in the care of no one at all.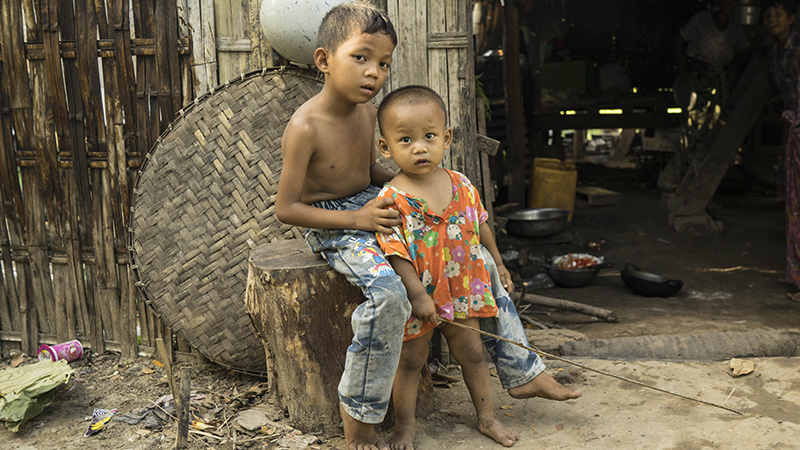 Yet the early years, while the brain is developing at lightning speed, determine much about a child's future.
When, over a significant period of time, a young child lives in adverse conditions without consistent, loving adult care, that state is called toxic stress. Toxic stress stimulates heart rate, blood pressure, and the secretion of abnormal levels of stress hormones, interrupting healthy development of the brain.
Stress is never going to disappear from our lives—not for any of us. Yet even in a troubled world, if a child is nurtured and loved from the very early years, that child can develop a capacity for dealing with stress and a resilience that allows her to continue functioning even under the most stressful conditions. In fact, research tells us tolerable levels of stress, when buffered by supportive, loving relationships to mitigate the damage, can be bearable and even transformative. It is then called "positive stress."
But children deprived of that loving care simply cannot learn how to love others. Human beings who cannot love cannot thrive. Such children will never reach their full potential.
The very idea that 45% of our world's children will almost certainly fail to reach their potential is unthinkable. So we don't think about it.
Yet if we had a way to meet such children's most fundamental need for responsive human interaction, enabling them to reach their full potential – the potential that lies within every child – we might begin to see them in a new light.
As future contributors to a healthy society. As a precious human resource worthy of our investment. Every child deserves nothing less.
Two decades of working to better the lives of orphaned and abandoned children has shown us the way.