OneSky's Early Learning Center in Da Nang, Vietnam is one of a kind – set up specifically to serve the children of rural migrants working in the surrounding factory zone.
 At its opening, one year ago, US Consul General Mary Tarnowka said:
 "I am confident this pilot program can serve as a model to care for and educate the 1.2 million children whose parents work in Vietnam's 300 industrial parks. When that happens, the economic impact will be significant. Female participation in the labor market will increase, helping to create more educational opportunities for young girls, increase the presence of women in higher levels of management, boost incomes of families and raise living standards."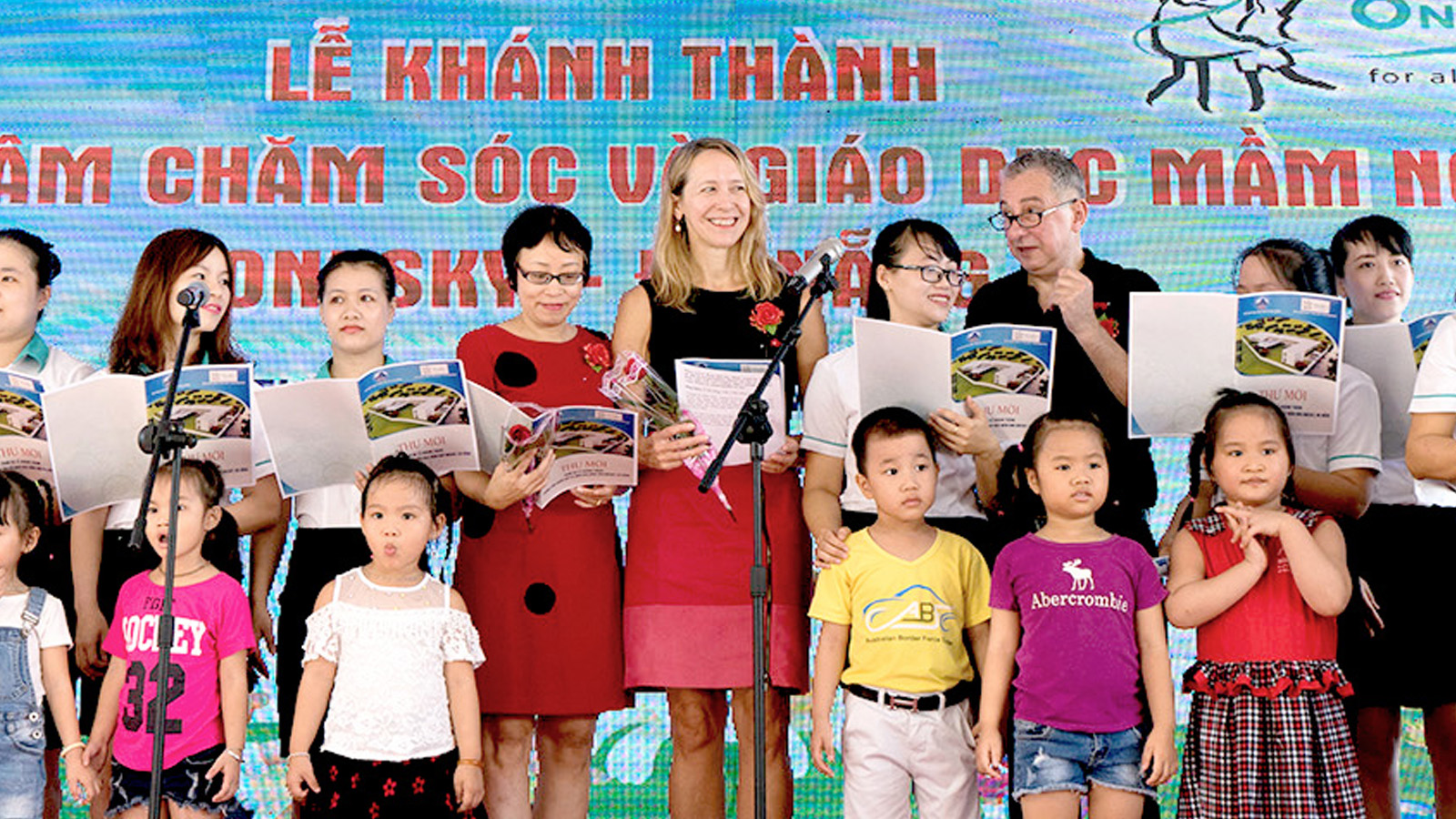 A lofty goal for a school serving children from six months to six years – with a capacity of around 250. But by also acting as a training hub for local child daycare providers, the center can positively affect the lives of over 10,000 children in Da Nang.
Currently, 80 providers from the surrounding Hoa Khanh Industrial Zone are attending weekly training sessions where they learn best practice in early childhood care and education. The weekend classes, which started in April this year, run through to the end of the December.
Virginia Wilson, OneSky's chief operations officer, recognizes this as a pragmatic step.
She said:
"Vietnam's daycare providers have suffered a lot of bad publicity. They can be understaffed and their employees inexperienced but for many working parents on a limited budget – they offer the only affordable childcare option.
"OneSky's ELC demonstrates what could be achieved with investment from employers and government – however, it was vital that we started working as soon as possible with local childcare providers to help them improve.
"The response has been heartening and there has been much enthusiasm for learning. The ELC program isn't just about facilities that can be offered – it's about training and connecting with as many people as possible."
The progress to date has also meant Vietnamese authorities are keen to expand the pilot into more factory zones.
For the parents who have enrolled children, the ELC in its first year, has given them peace of mind. The mother of one child, Phong Thai, echoed the need for ongoing childcare and the value of the development.
She said:
"Since he's been here he has made a lot of progress physically and mentally. I'm expecting a new baby and I hope my baby will also be able to go here."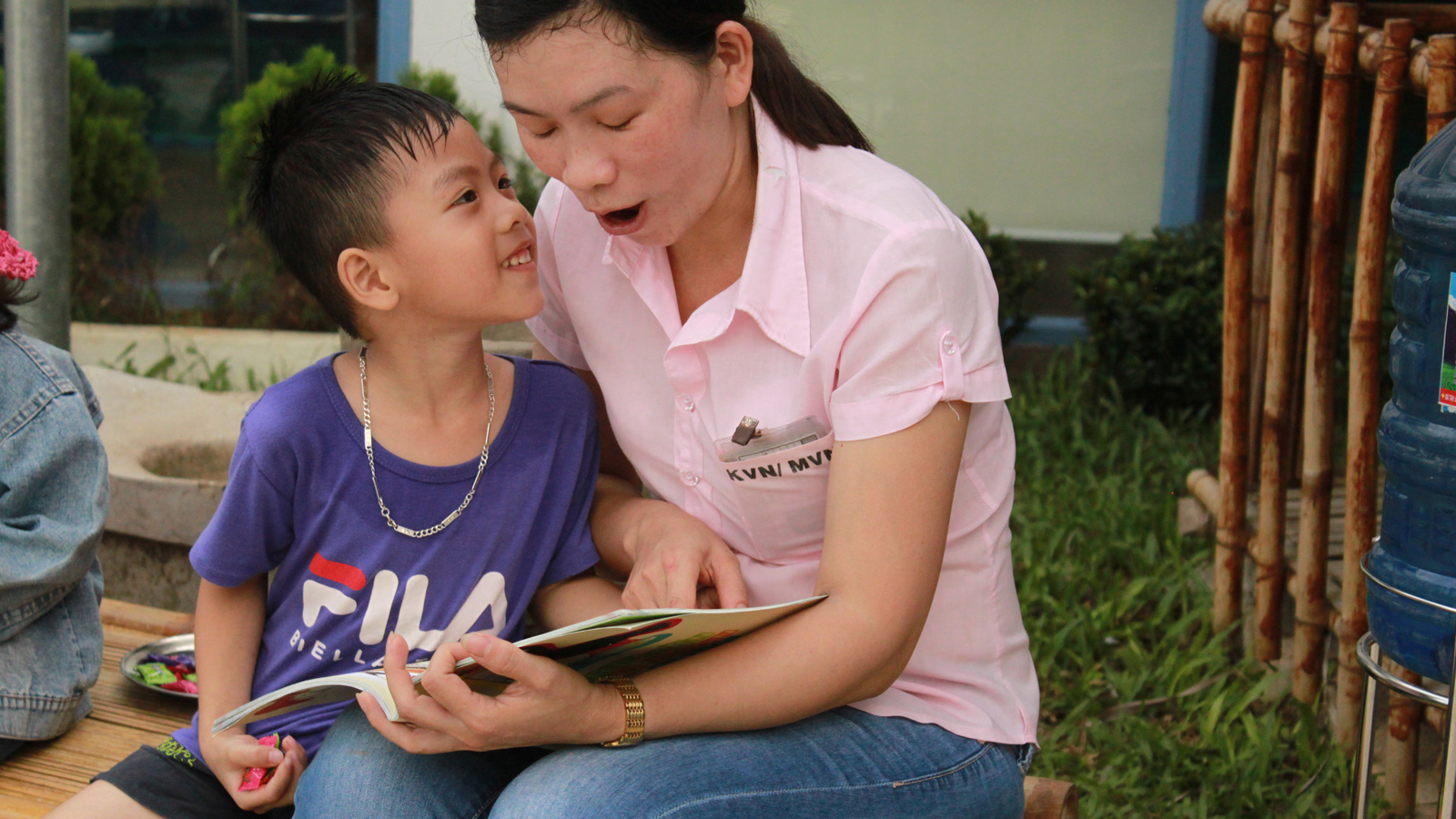 Parents themselves are also being encouraged to be a part of the center. With the school open from early morning to early evening, six days a week, mothers and fathers are encouraged to visit.
A reading corner, stocked with colorful books has proved very popular. For many, it's become a place where they can wind down from the demands of their work as they enjoy one-on-one time with their child.
This parental involvement was praised when the ELC hosted a conference on child rights with Vietnam's Ministry of Education and Training in August. Guests were also able to see for themselves the happy children and quality of the care they received.
In 2019, OneSky plans to launch an e-learning platform offering assistance and education modules for teachers and home-based care providers and also aims to provide parenting workshops for local factory workers.
In the meantime, OneSky staff are focused on providing the best care possible to each and every child at the ELC and, in doing so, they are assisting parents and helping to keep families together.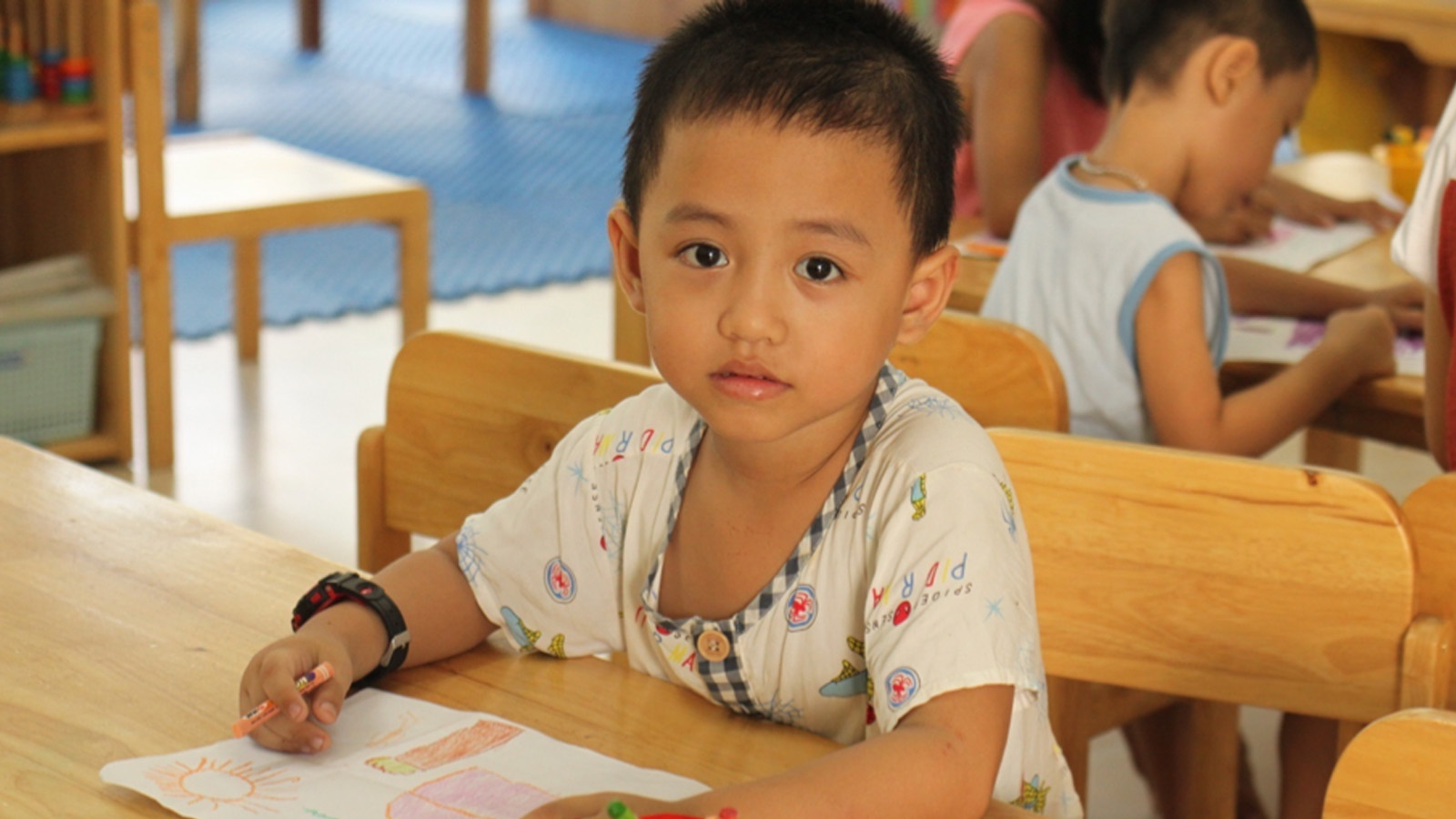 This month new pupil Quoc Anh started attending the ELC. Up until then, he had been raised by his grandparents in a rural province, while his mother worked in a Da Nang factory.
On hearing the news that her application for him to join the ELC was successful, his mother traveled back to her hometown to pick him up. She's thrilled they can be together as a family again.