We work hard to make your donations count
OneSky for all children has long been recognized for its exceptional fiscal responsibility and financial transparency by organizations like iDonate, WiseGiving, Guidestar and Charity Navigator.*
OneSky
meets all
20 Standards
for Charity Accountability of the Better Business Bureau Wise Giving Alliance (BBBWGA).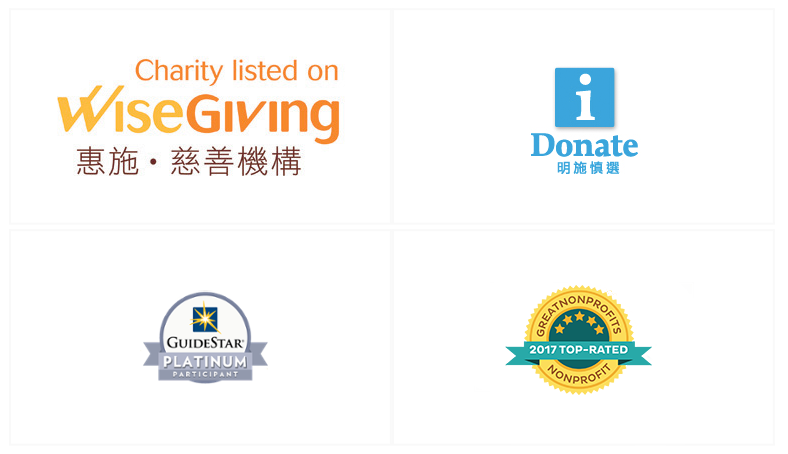 *Because OneSky is committed to helping local partners build capacity, we shifted some program expenses and fundraising responsibilities to our China-based partner in 2014. That welcome transition means that more at-risk children will receive the care they need, though during that transition year it also resulted in a 3 rather than 4 star rating. Charity Navigator recognizes this limitation to their rating system and has attached the following statement to OneSky's report:
"Please note that this organization's rating may have been impacted by the effects of a strategic transition of operations for a particular program."

October 6, 2015 10/06/2015
I have known about OneSky since I adopted my amazing daughter from China almost 17 years ago. Their work touches my heart like no other organization I know of. I appreciate their compassion, their creativity, and their willingness to work within the limits of the institutions they are trying to help.