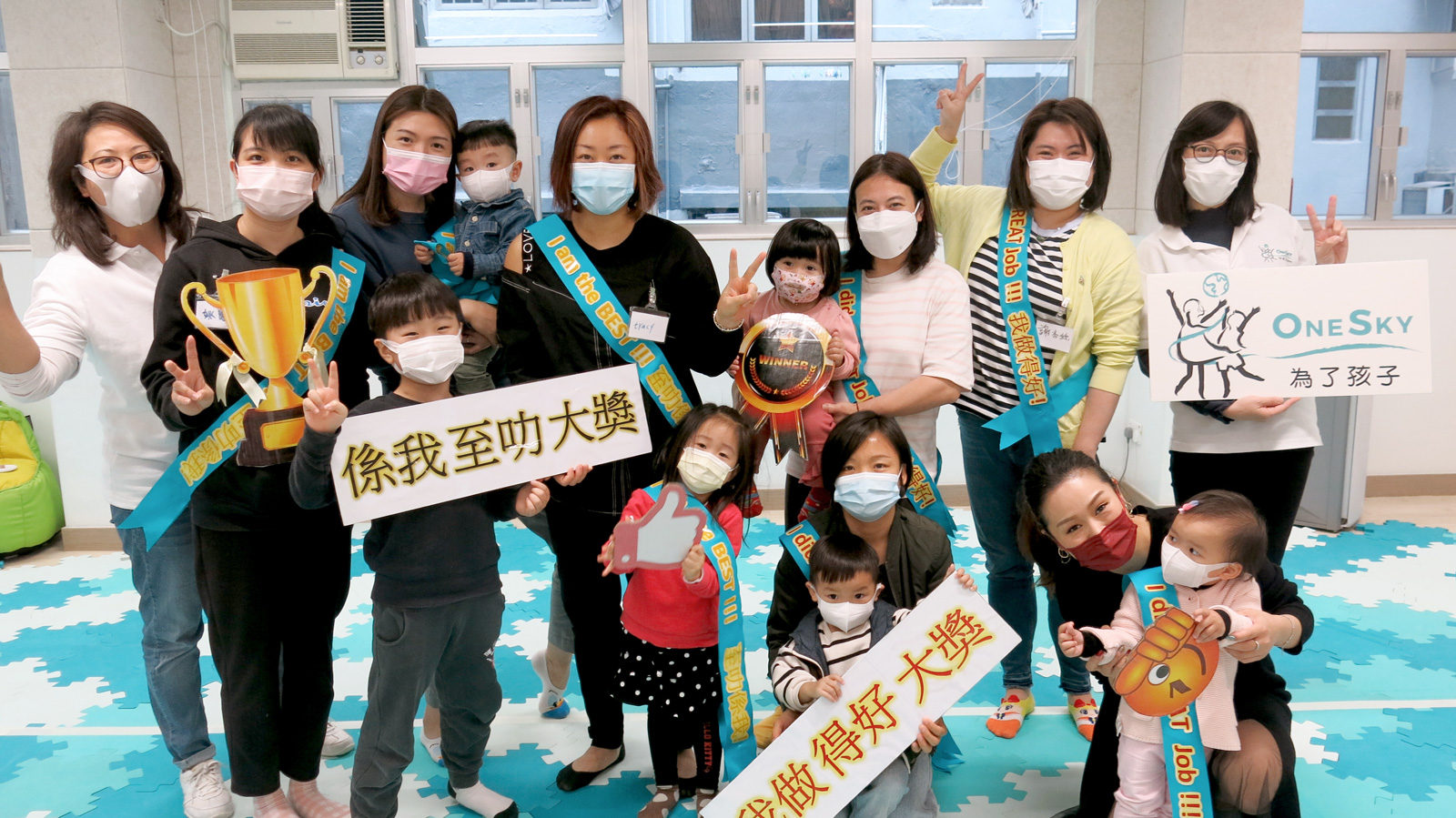 A place of hope for Hong Kong parents struggling through Covid-19
As Covid-19 spread around the world in 2020, lessons were quickly learned on the impact of the disease and the efforts to control it.
Just as the vulnerable were more likely to catch the virus, those whose homes offered little space for parents and children to coexist suffered most during lockdown.
Meanwhile, financial realities also meant balancing childcare and the need to work, creating an often impossible challenge.
A brave decision
Against this backdrop, in a part of Hong Kong famed for its small, subdivided apartments, the P. C. Lee OneSky Global Centre for Early Childhood Development opened in May. While the decision to open during a pandemic was brave, the need had never been greater.
The site, in Sham Shui Po, will eventually be a multi-use center where local children and their caregivers can play, learn and enjoy support, and professional caregivers can train and be trained.
But it was soon clear during 2020 that it was local parents who needed OneSky's help the most.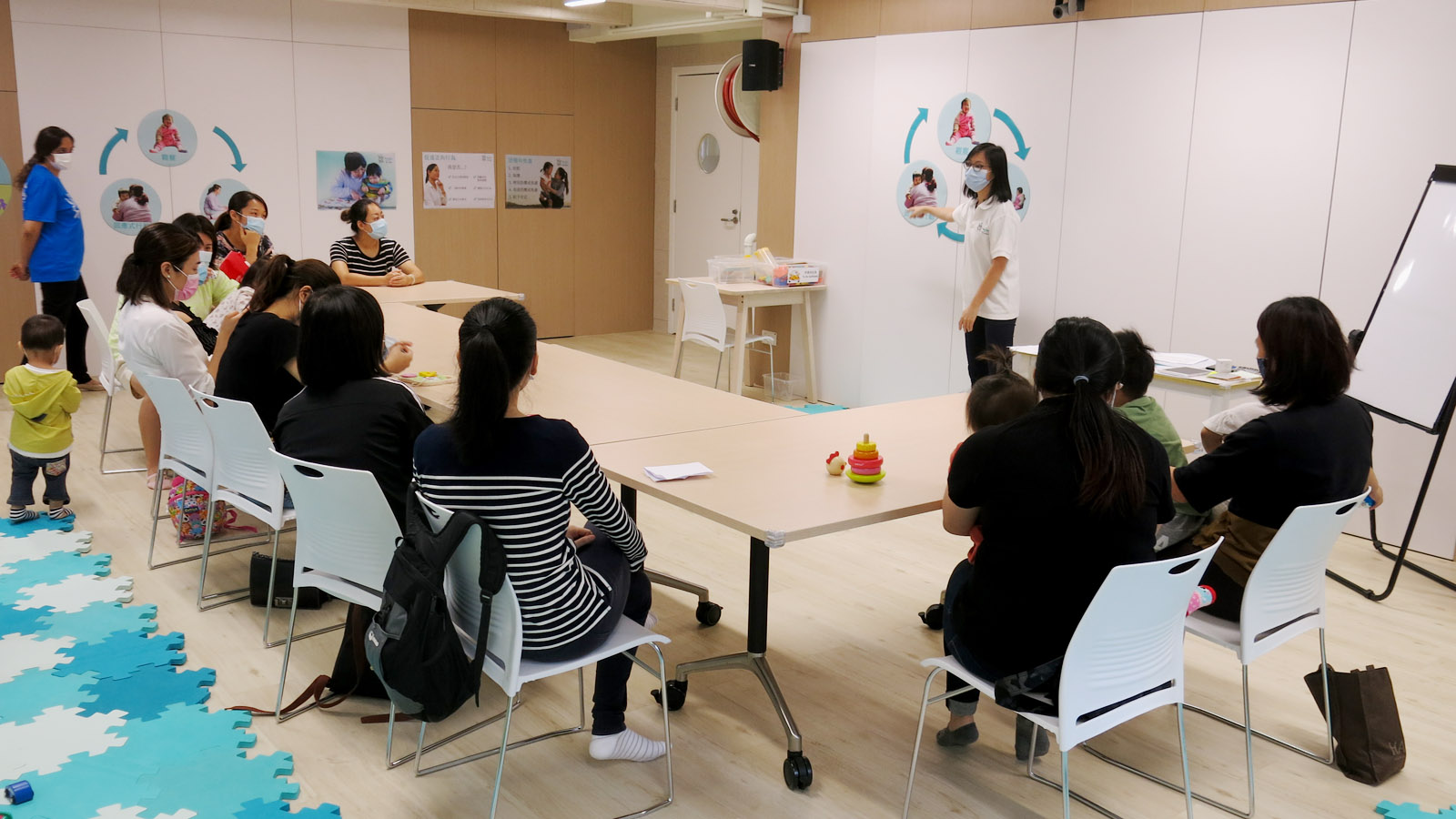 Since opening last spring, 34 parents have benefitted from OneSky training. While they learned, children were able to enjoy the open, socially-distanced spaces within the center. A further 263 families, including 343 children, have registered as center members.
And, when lockdowns intervened, OneSky staff and trainers were able to reach out to families online.
Quality time with children
For mom of three, Wong Yin Yu (pictured below), parenting training meant being able to learn, spend quality time with her children and benefit from sharing experiences with others.
"I believed I had enough experience and knowledge of caregiving but discovered my deficiencies after taking the course," she explained. "I learned from the details that I used to overlook, like paying attention to children's interest when teaching them something new, replicating their actions and guiding their behavior in positive ways."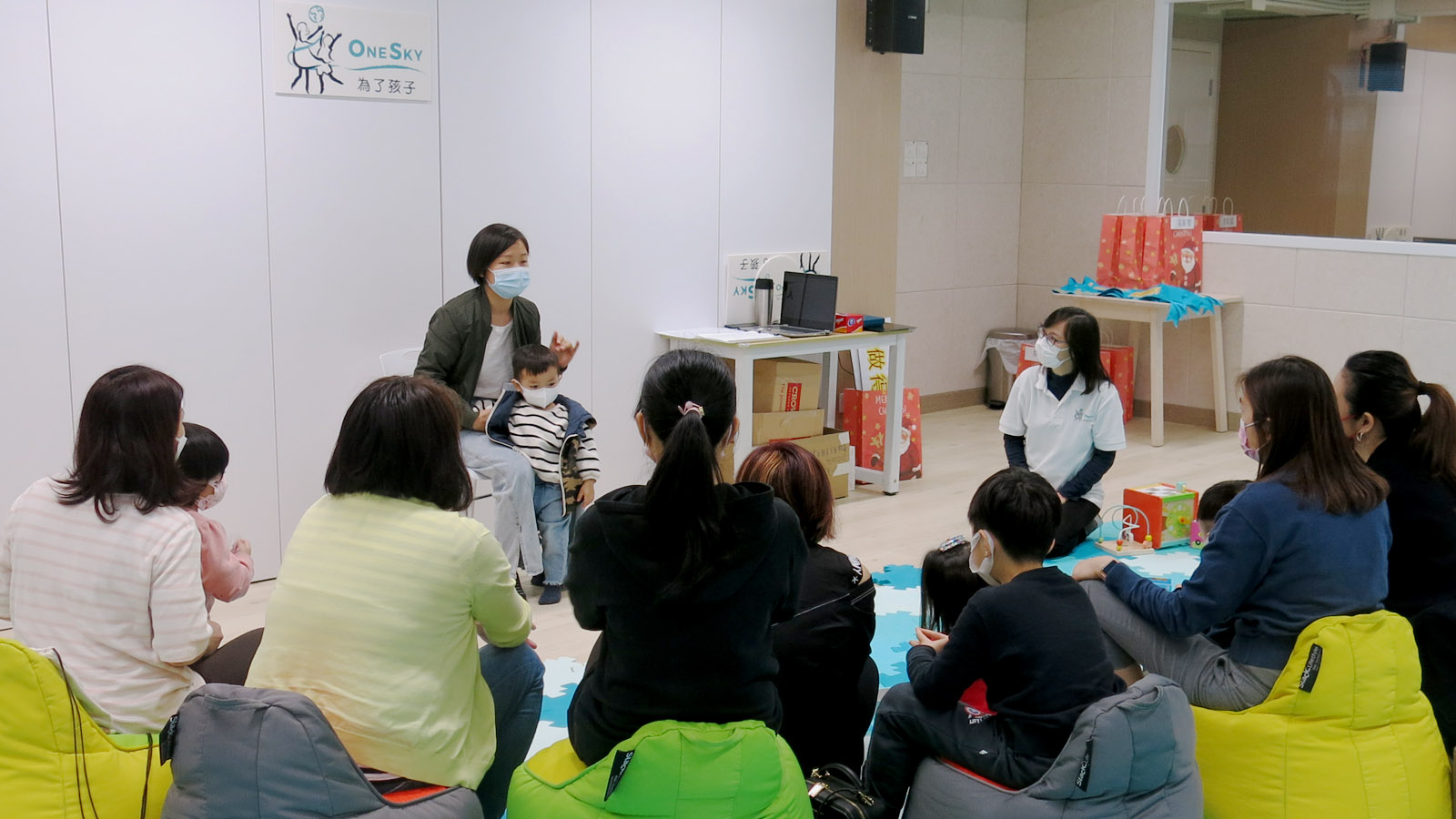 In total, three groups of parents benefited from the training. The first completed 18 sessions and are now progressing to "Graduate Alumni" level. These participants were recruited during local community events.
The second group, referred from the Music Children Foundation, completed 12 sessions. A third, again locally recruited, have completed six sessions to date.
YOU CAN HELP: Sponsor a child in a OneSky program and give them the best possible start to life. 
Next up, local charity Pathfinders has referred an additional class of parents to the site that employs a team of four Family Mentors which teaches positive parent-child interactions and early childhood best practices. OneSky continues to seek long-term partnerships with more local NGOs and community groups.
"Opening during a pandemic was, of course, far from ideal," said Jasmina Wadhwani, OneSky Director of Global Programs, Hong Kong. "However, so many of the issues we faced as a community suddenly became worldwide topics of conversation.
"As the world committed to lockdown we saw how it badly it affected vulnerable families. The spotlight was suddenly on the need for safe spaces for children, the pressure on parents and importance of childcare and the value of caregivers as key workers."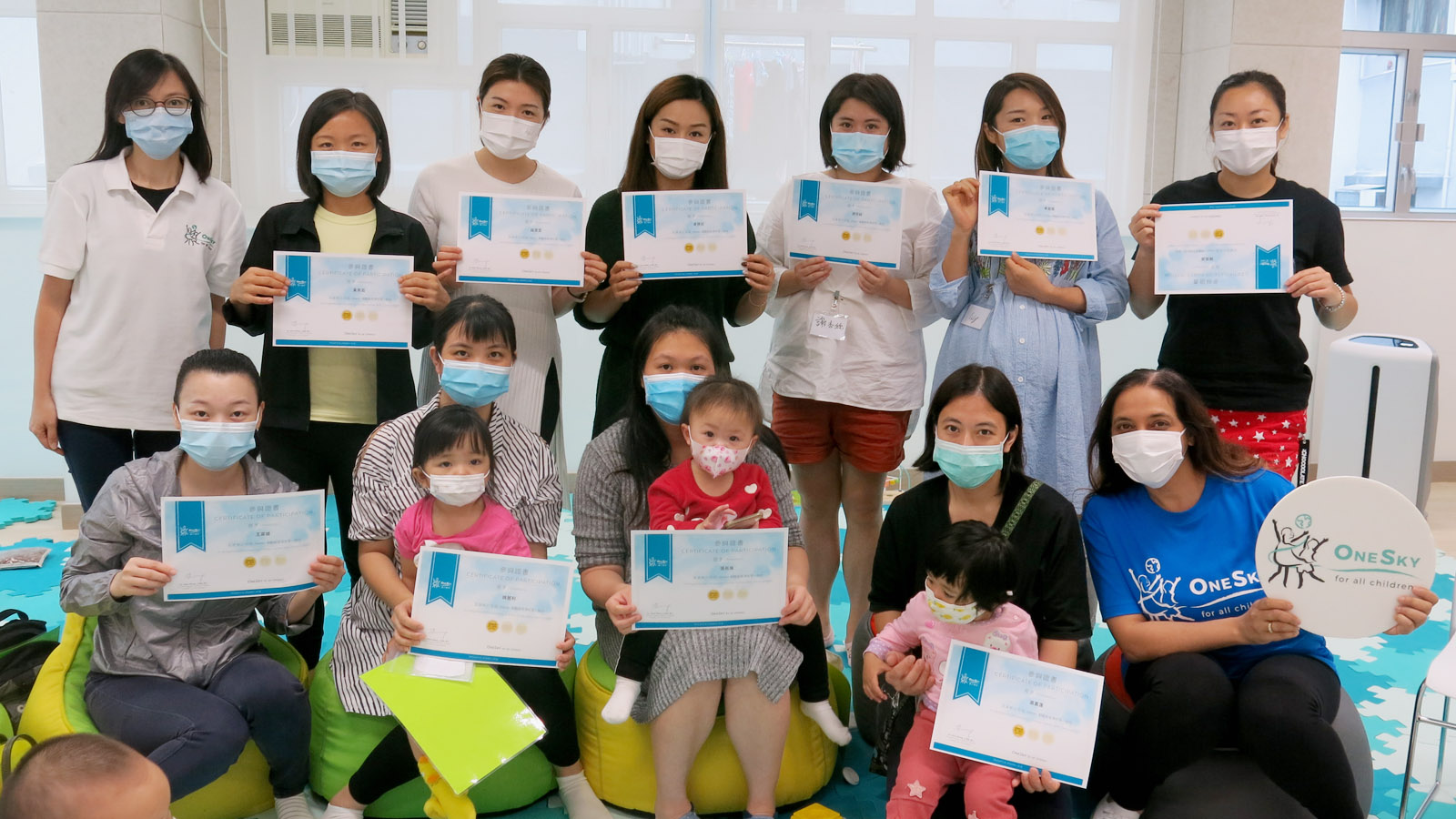 For the parents able to attend the OneSky Centre, it's clear that the opportunity to get out, to learn, and share the challenges they faced, was extremely valuable. As was the supervised play for their children.
"The feedback we received from parents was extremely positive," added Jasmina. "The center will continue to grow its services as the Covid-19 situation allows. The wider context is a world that's being re-shaped and we're learning to adjust quickly to existing limitations while also evolving to meet new needs."
Could you train a caregiver to work in a OneSky program in China, Hong Kong, Vietnam or Mongolia?
https://onesky.org/wp-content/uploads/2021/03/IMG_7557-edit.jpg
899
1600
Steve Jackson
https://onesky.org/wp-content/uploads/2023/01/25th-logo-6.png
Steve Jackson
2021-03-24 23:55:33
2021-04-07 14:13:26
A place of hope for Hong Kong parents struggling through Covid-19